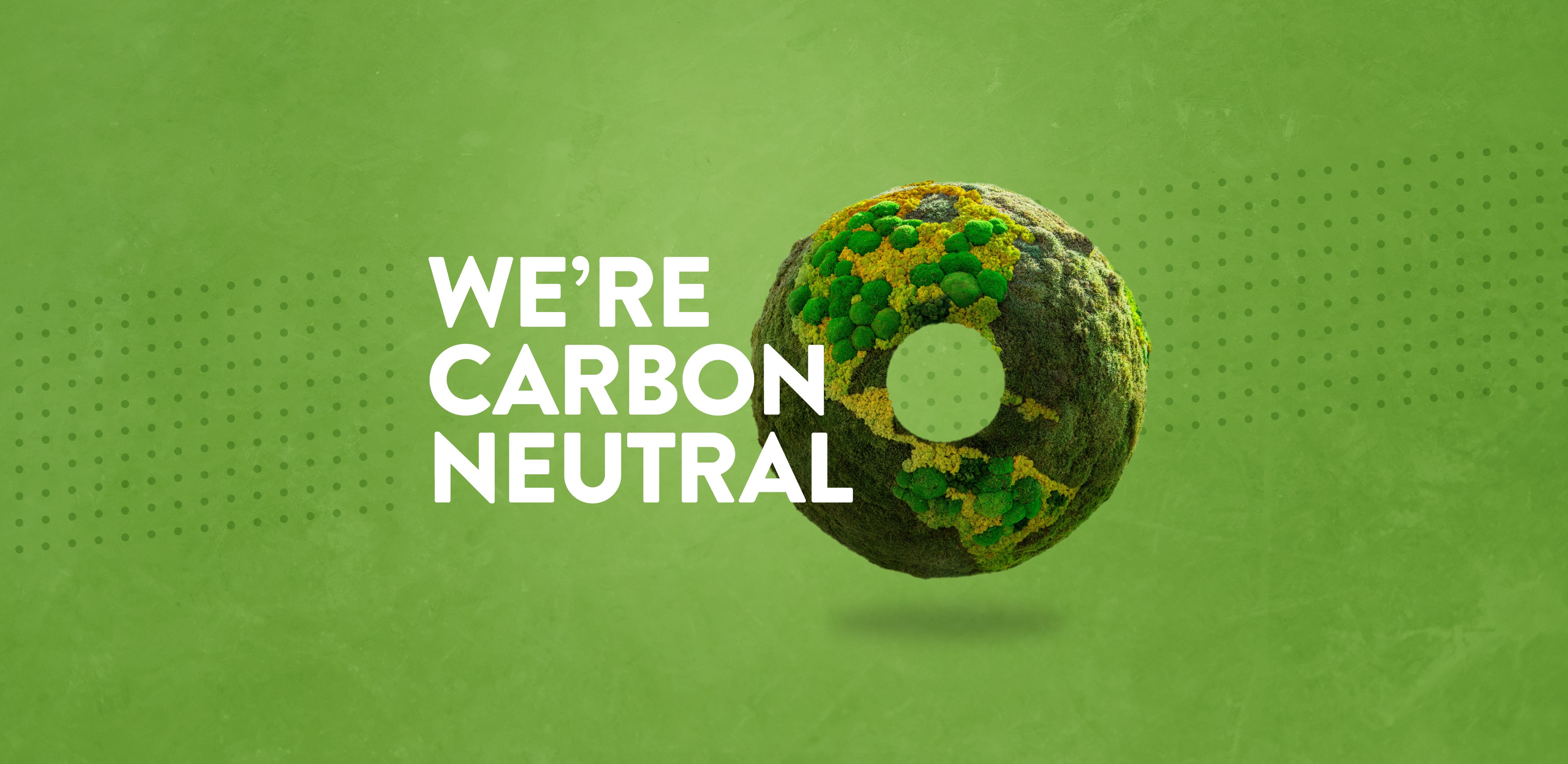 We are proud to be certified carbon neutral across our UK & Ireland operations!*
As part of our ongoing commitment to reducing our carbon footprint we are proud to share that Sustainable Advantage has certified Krispy Kreme UK & Ireland as carbon neutral across our UK & Ireland operations for 2022. We are also working on our roadmap to net zero and want to ensure we have the right plans in place before we set a target.
What does carbon neutral mean?
Carbon neutral means we are offsetting our operations emissions so that any CO2 released into the atmosphere from our activities is balanced by an equivalent amount being removed. Our operations emissions come from our gas and electricity at our facilities and through our trucks which deliver made fresh daily doughnuts to over 1800 locations across the UK and Ireland.
Our approach to carbon neutral
Loving our community is an important part of our ethos, we wanted to live this through our approach to being carbon neutral too so have looked at where our ingredients come from and sourced projects that do good in the country and community where they are sourced.
Our projects: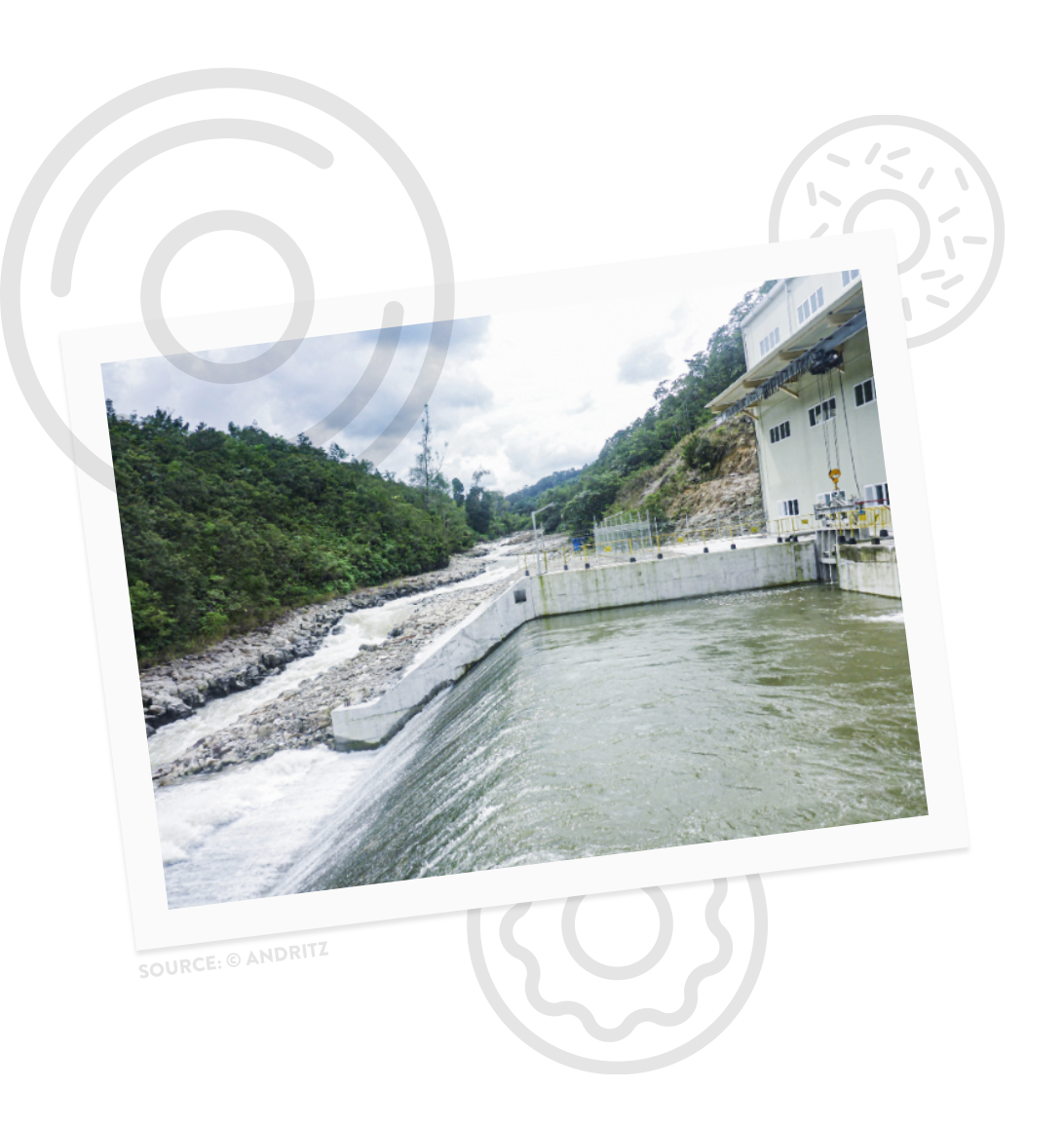 Musi River Hydro, SUMATRA, INDONESIA
This grid-connected, run-of-river hydroelectricity plant is built on the upper banks of the Musi River near Sumatra.. The project reduces 568,000 tons of CO2e on average annually and creates 50 permanent jobs with some revenue from the project is reinvested into the local communityfor key initiatives.. The project has also established a reforestation programme safeguarding the natural landscape.
Vinh Hao 6, Solar Power Project, Binh Thuan, Vietnam
The Binh Thuan solar power plant in Vietnam is the largest solar power plant in the world. The project aims to generate electricity from solar power. The plant is part of Vietnam's plan to increase its use of renewable energy and reduce its reliance on coal-fired power plants, it produces enough energy to power 1.5m homes and offset 2.5m tons of carbon dioxide per year. This project creates green energy providing both fuel security and employment for local people.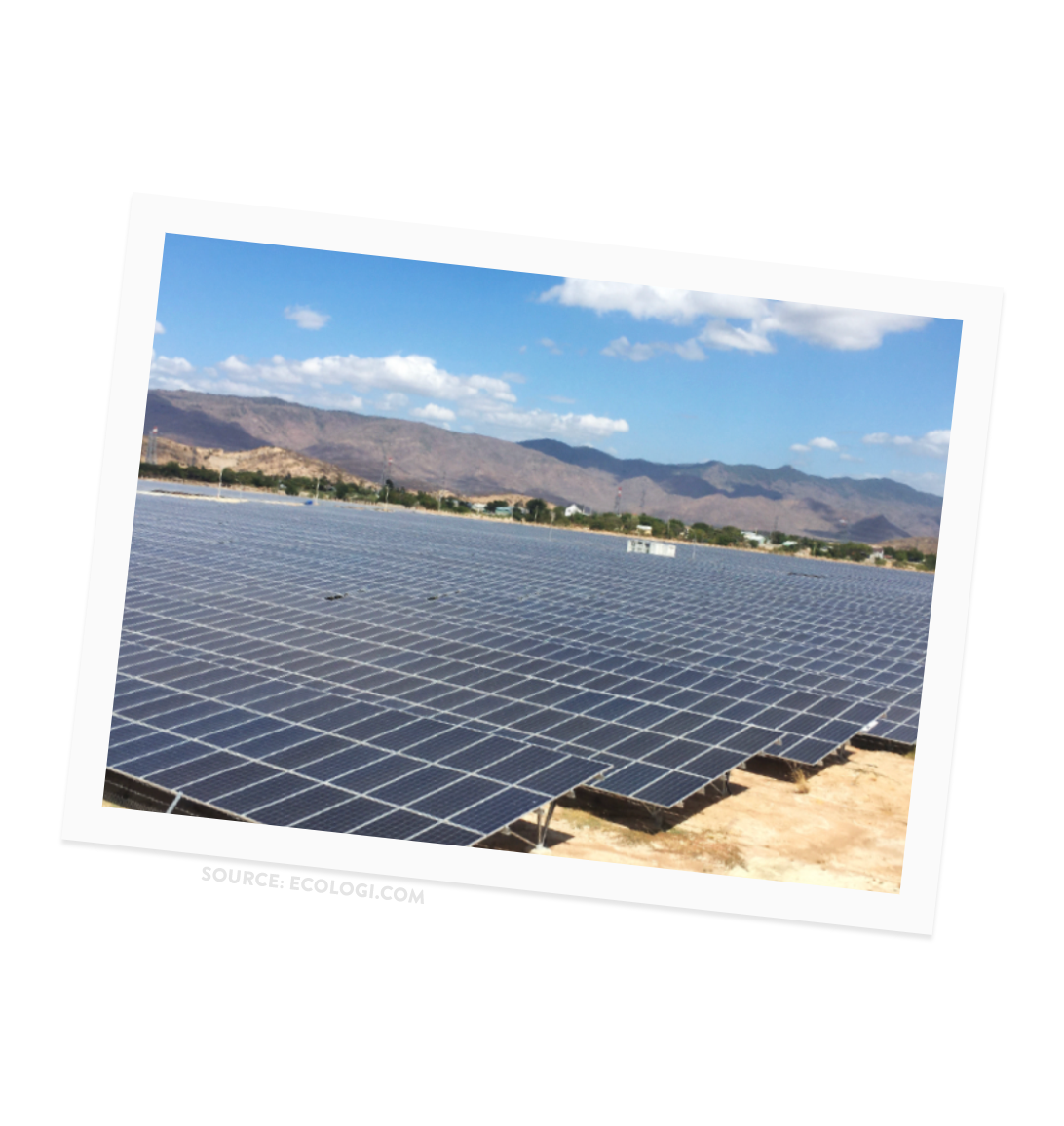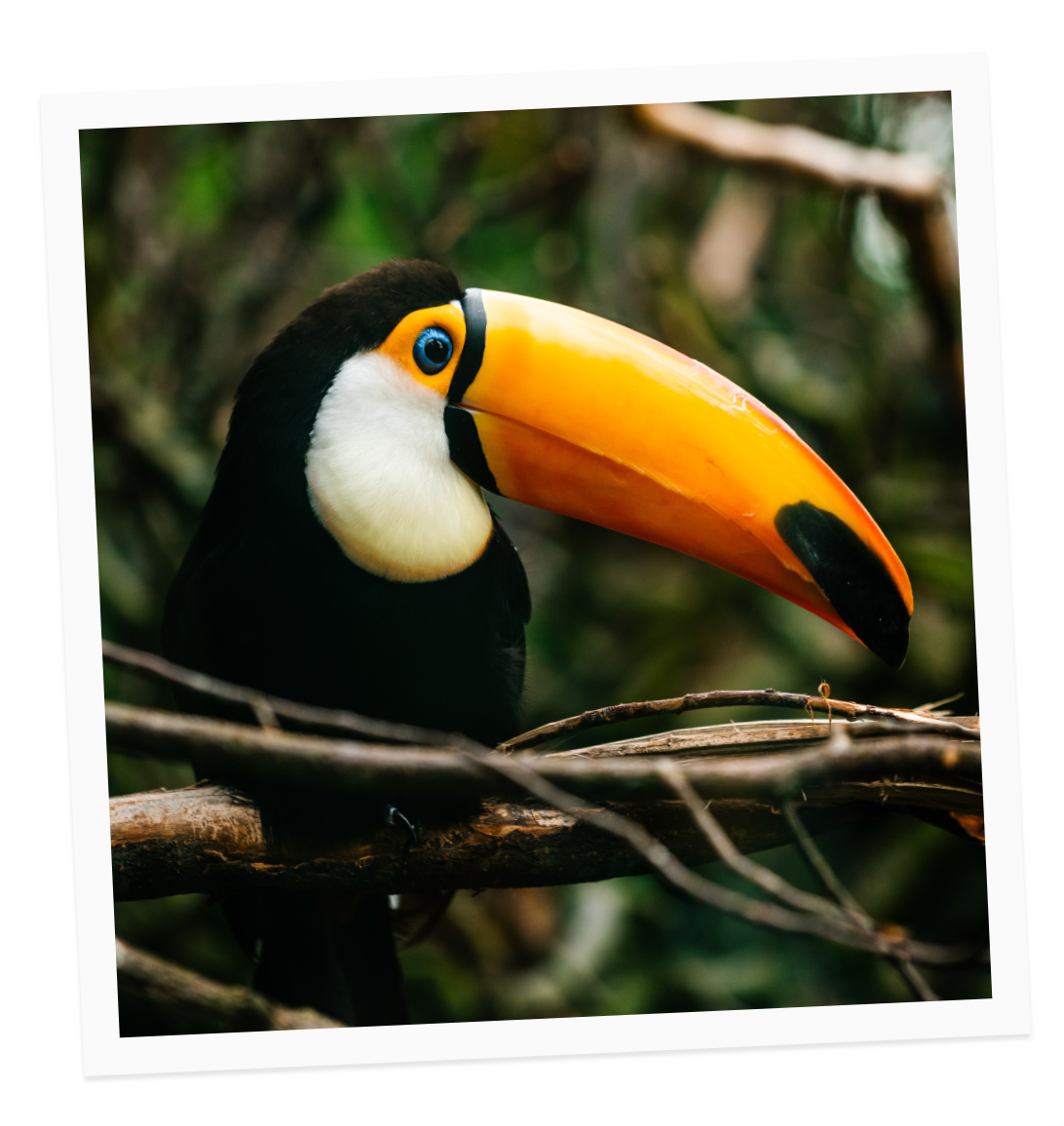 Maisa Redd+ Project Brazil
This project protects a part of the Brazilian Amazon that is threatened by deforestation, safeguarding critical habitats and creating better living conditions for local people. This is an area of immense biodiversity and is home to over 450 animal and plant species, many of which cannot be found anywhere else on the planet.
Hydroelectric Projects Cocorná, Granada, Colombia
The El Molino-San Matias hydroelectric projects run in the riverbed of the San Matías River, in Cocorná and Granada. The projects aim to generate electricity from the installation of two run-of-river renewable small hydroelectric plants. The energy generated by the projects feeds the National Interconnected System of Colombia. The two projects reduce approximately 90,393 tco2e per year. This project has helped to promote development of road networks and infrastructure aiding in revenue driving for locals.
Our Carbon Neutral Certificate
*Carbon neutral across scope 1 and 2 emissions across the UK & Ireland, verified by Sustainable Advantage.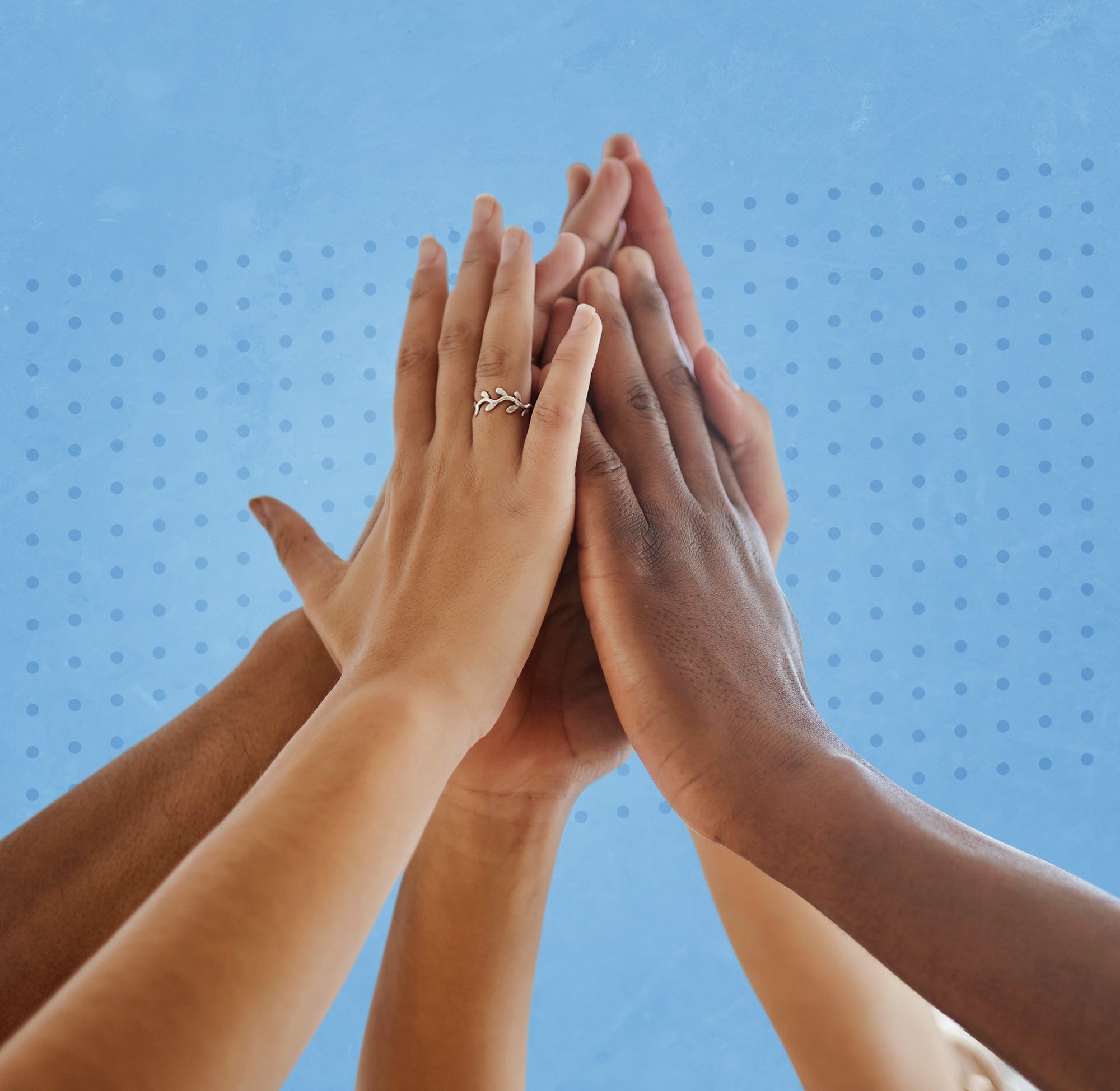 Love Our Community
We believe that kindness makes the world go round. That's why we give back to our local communities, supporting our consumers, neighbours and friends whenever we can.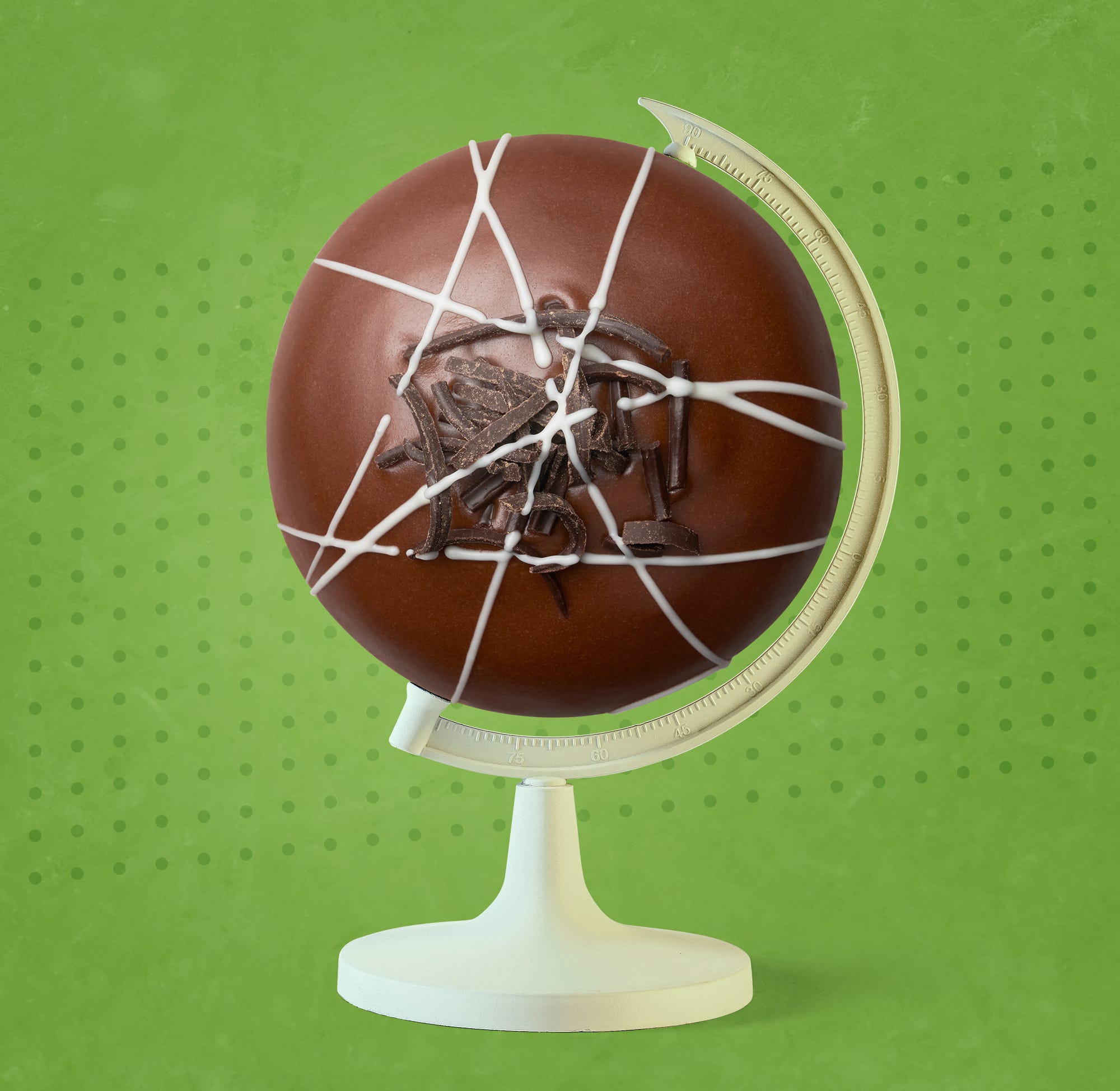 LOVE OUR PLANET
Take it from us - what tastes good can do good, too. We're doing our part to walk a little lighter on our earth. While we know there's still progress to be made, we're proud of the steps taken so far.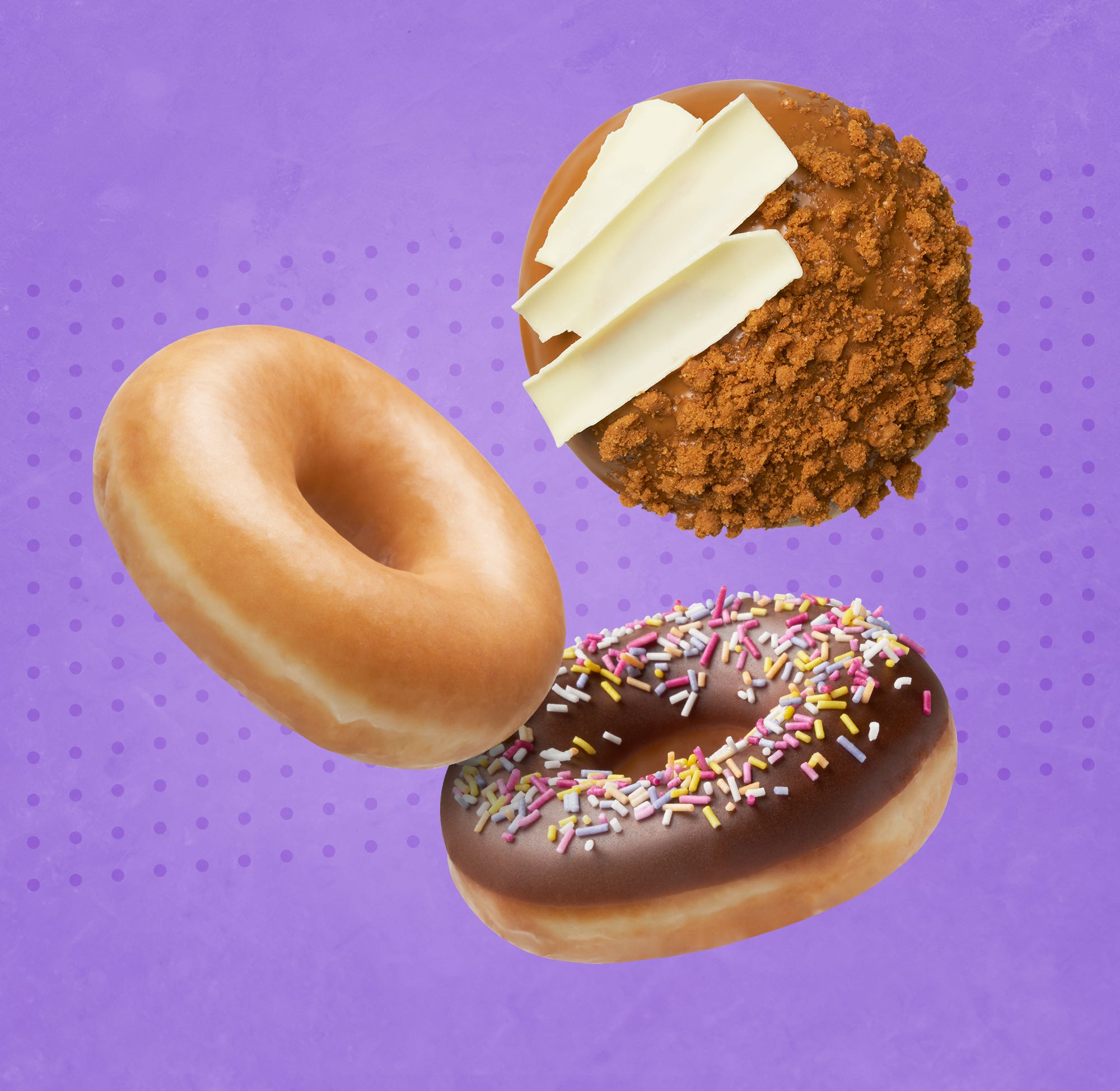 RESPONSIBLE TREATING
You know it, we know it, everyone knows it - Krispy Kreme is an indulgent treat, not an every day luxury. But we're all for supporting consumers as they focus more on their health.