Merry Krispymas!
Elf Celebration Doughnuts
The best way to spread Christmas cheer is sharing doughnuts this time of year. Kick off the Krispymas season and 20 years of ELF with our doughlightful ELF celebration doughnut range.
Find our limited-edition Christmas doughnuts in Krispy Kreme shops, supermarkets, and service stations from Monday, 4th December. Let the joyous Krispymas festivities begin!
Toppings may differ from image shown
Don't miss out on this elf festive flavour adventure!
Delight your pals with a dozen that's as magical as Buddy himself. Our limited edition ELF Dozen features 3 Buddy Snow Globe, 4 Santa Belly, 3 Christmas Lights, and 2 Treemendous Doughnuts.
Embrace the holiday spirit and commemorate the 20th anniversary of the beloved film Elf with these enchanting treats available online for Click & Collect from your local Krispy Kreme shop as part of a Choose Your Own Dozen from 4th December - 29th December.
Toppings may differ from image shown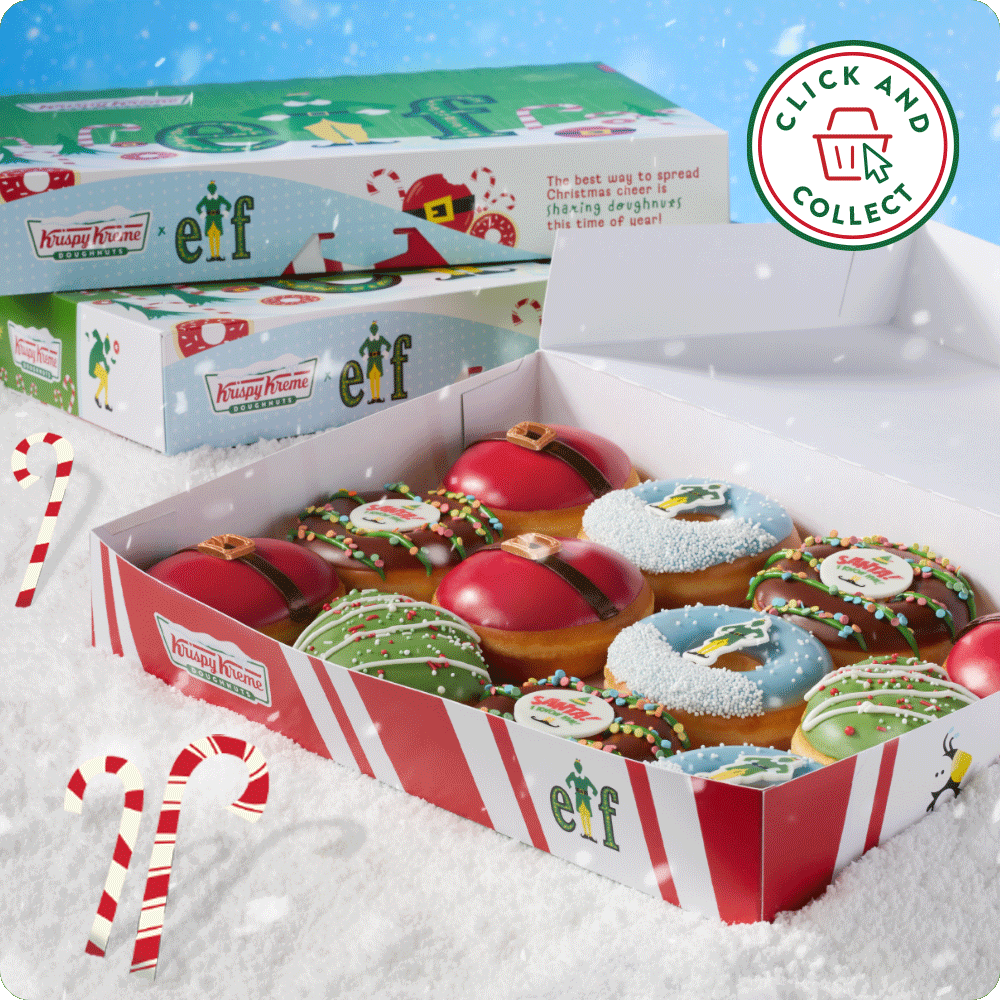 Made Fresh Daily
Try New Christmas Doughnuts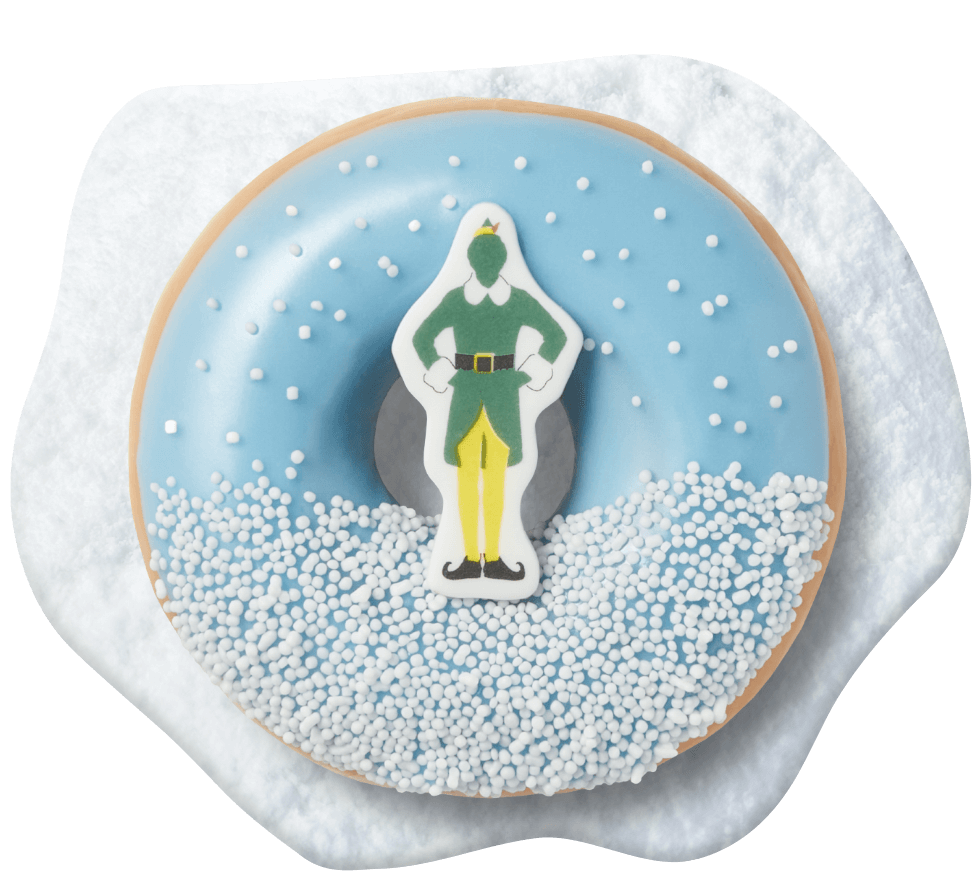 buddy snow globe
An Original Glazed Doughnut dipped in blue icing and sprinkles, topped with a sugar Elf.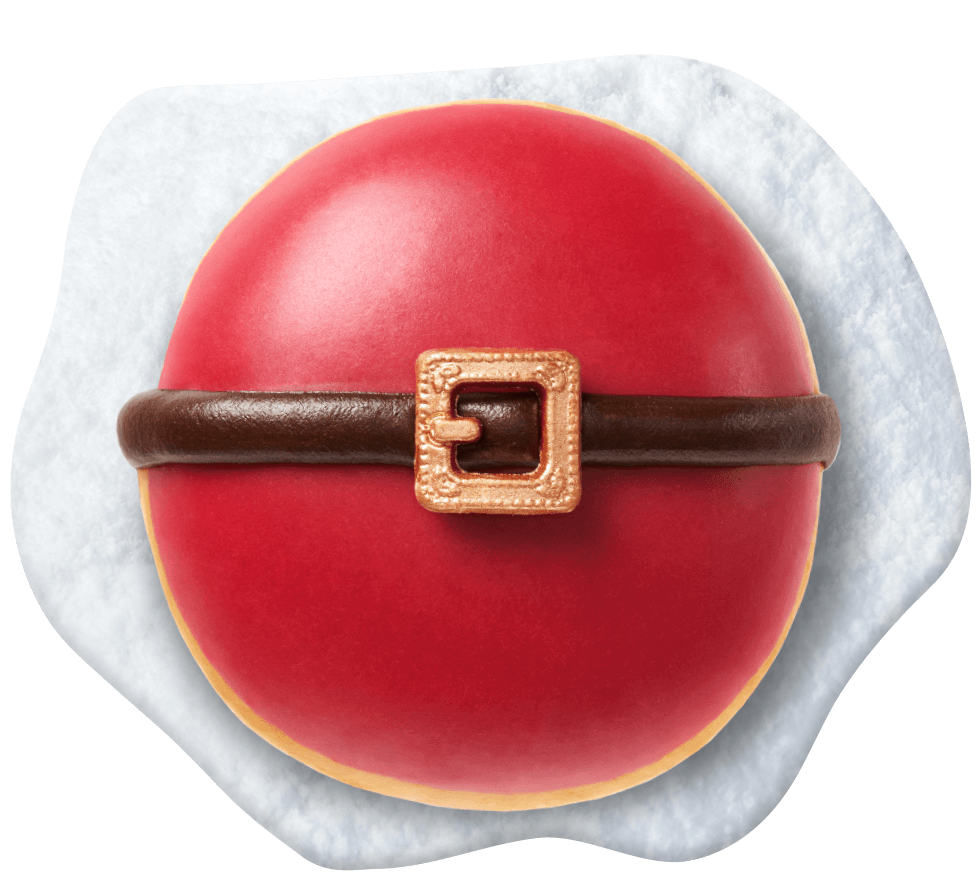 santa belly
Cookies & Kreme filling, with red icing, chocolatey icing, and a chocolate golden belt buckle.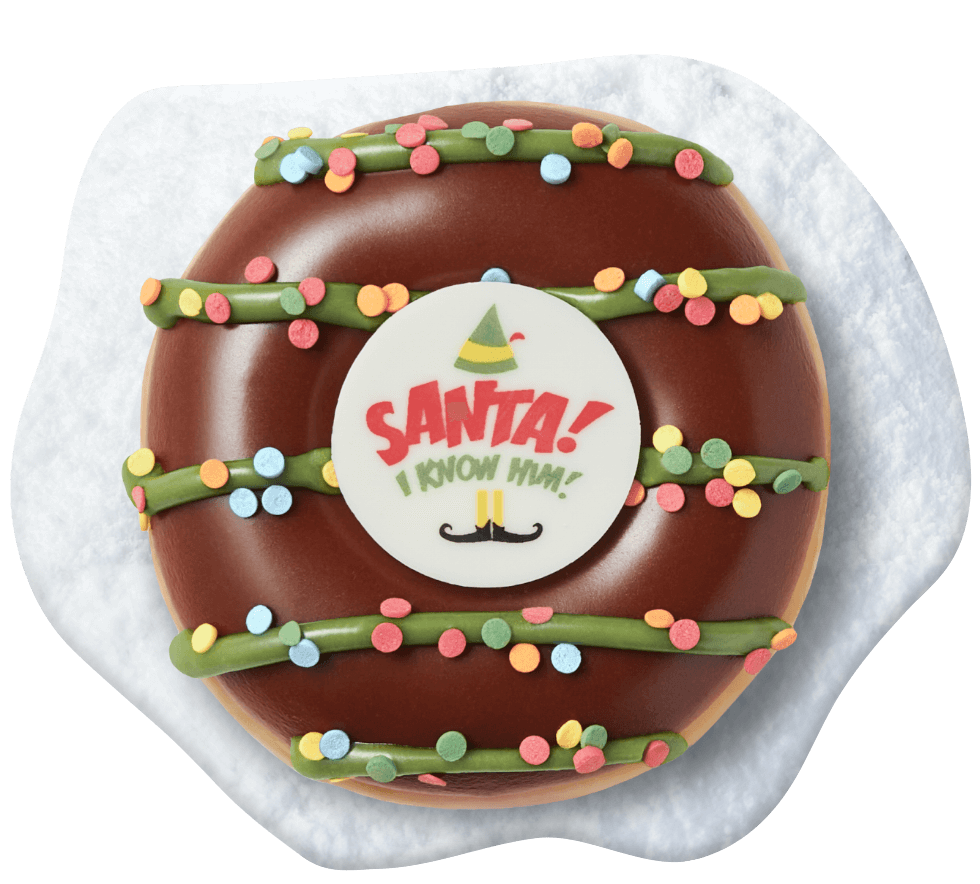 Christmas Lights
An Original Glazed Doughnut with chocolatey icing, decorated with green icing and sprinkles.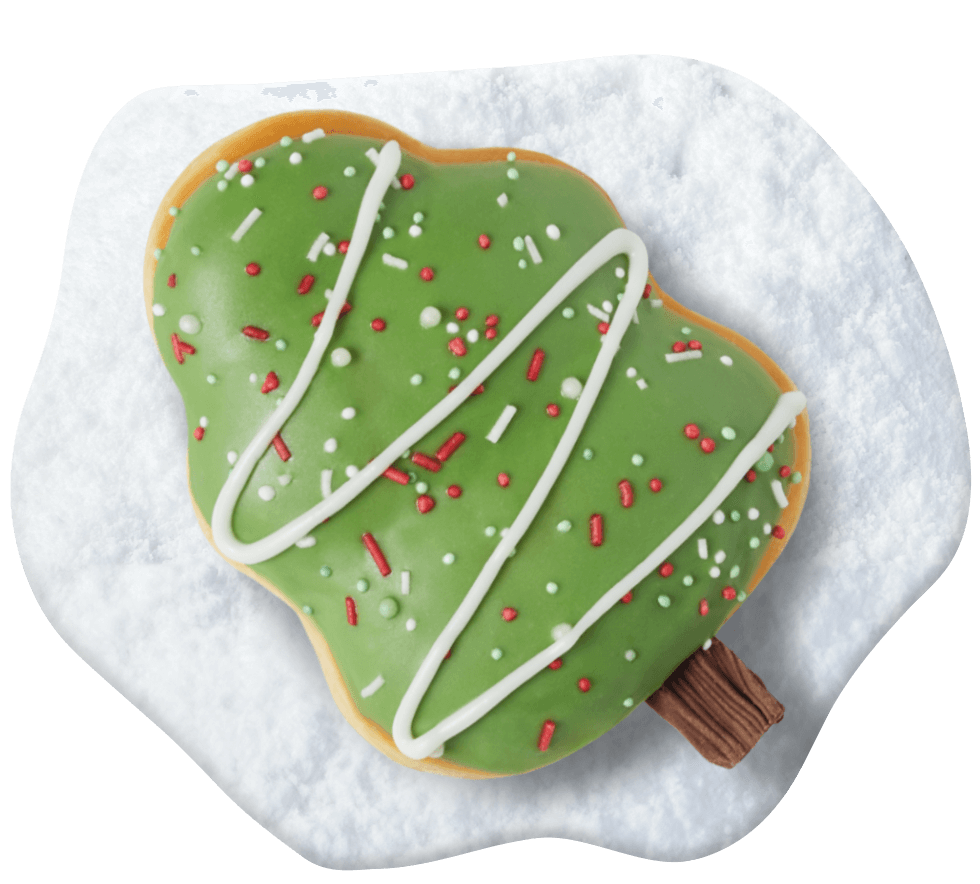 treemendous
Chocolatey mint filling, topped with festive sprinkles and finished with a chocolate flake.
Toppings may differ from image shown
Our most popular
Doughnuts