Make it an Easter that's
HOPPIER THAN EVER
Share the hoppiness with our limited-edition Easter Doughnuts. Hop to it with irresistible Hip Hop Hooray, Burrowing Bunny, Bun-dle Of Joy and Eggs-travaganza.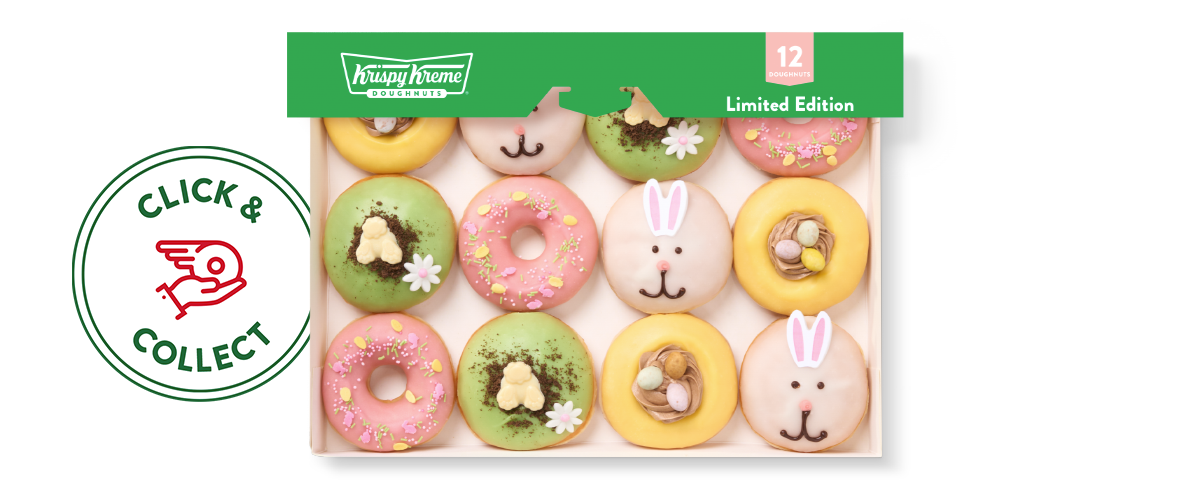 SHARE THE HOPPINESS-EASTER DOUGHNUTS
Our Easter Celebration Dozen features three Hip Hop Hooray doughnuts, three Burrowing Bunny doughnuts, three Bun-dle of Joy doughnuts and three Eggs-travaganza doughnuts.
MADE FRESH DAILY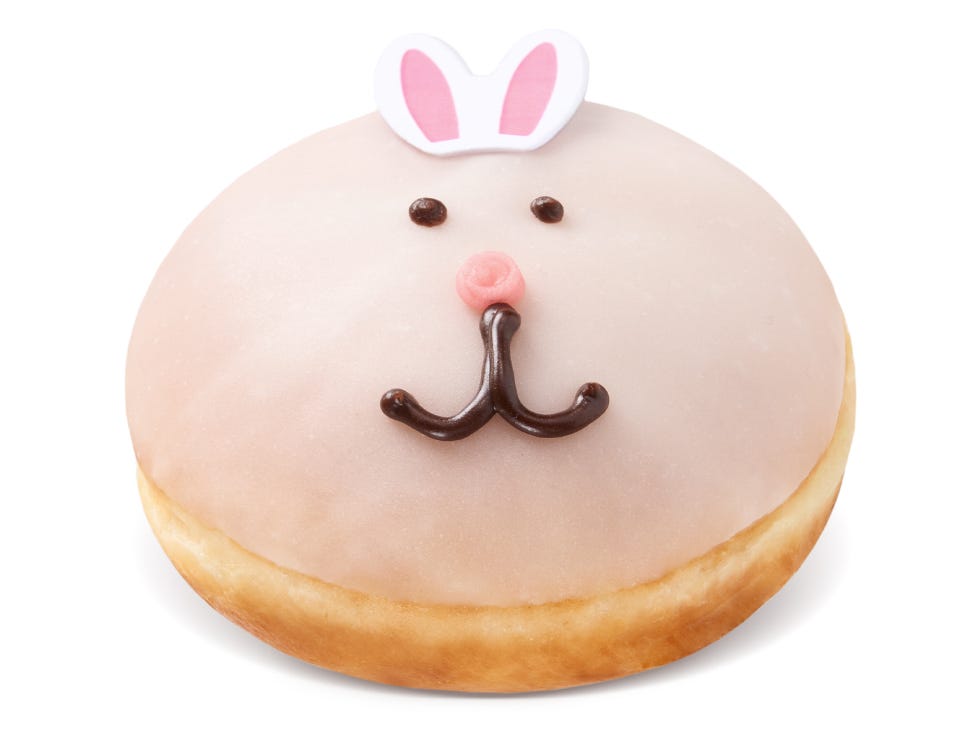 BUN-DLE OF JOY
White chocolate flavour Kreme filled, dipped in white icing and finished with a cheeky face.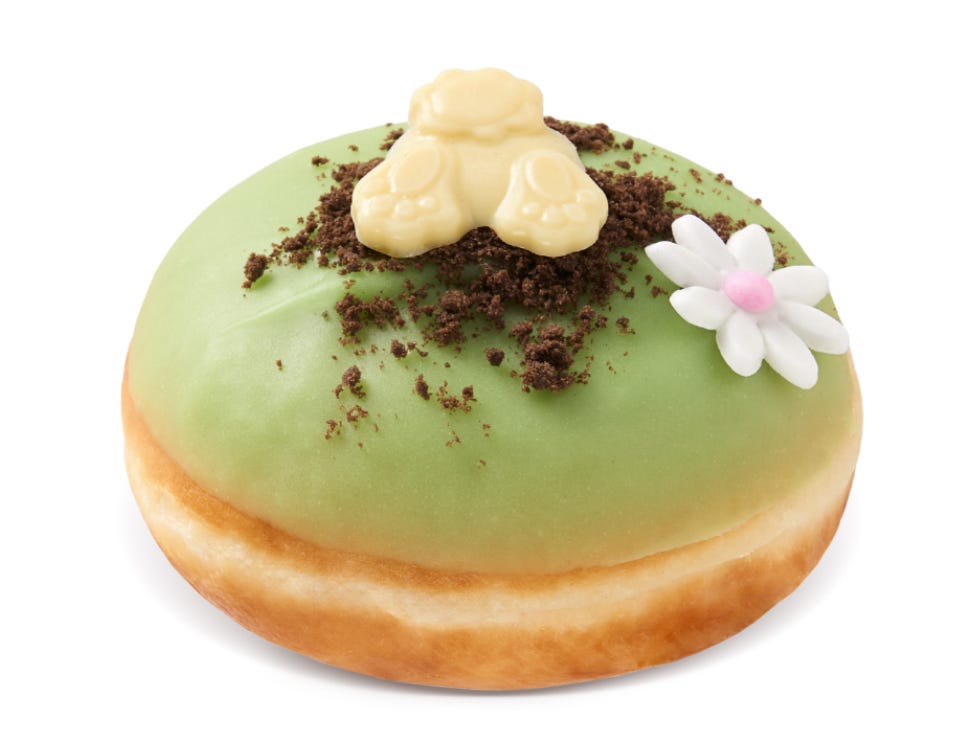 BURROWING BUNNY
Filled with Brownie batter, topped with cookie crumble, flower, and bunny decoration.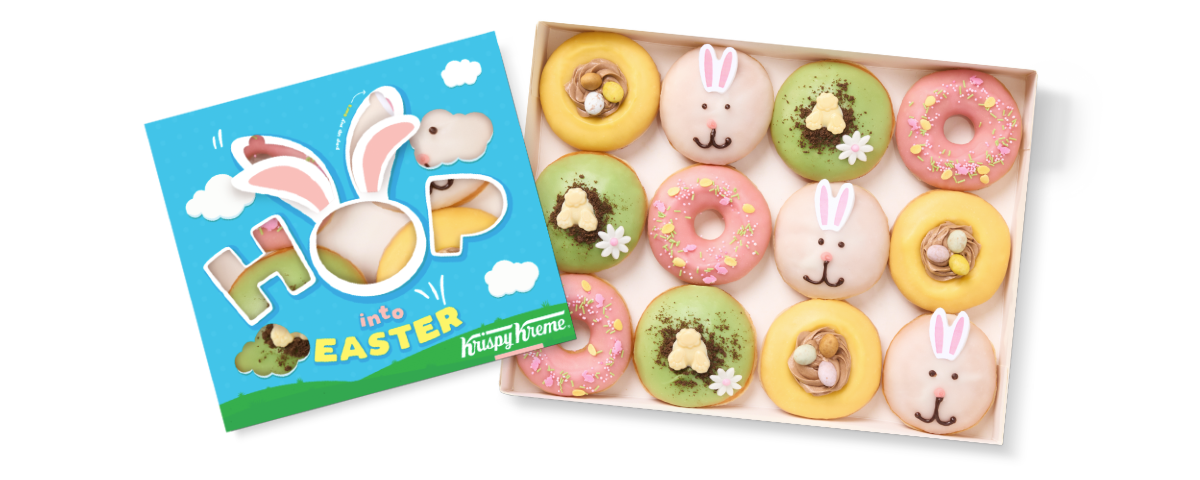 EGG-CITE YOUR EASTER
Make Easter the hoppiest one yet with our limited-edition doughnuts to share with friends and family. Pick up an Easter Celebration 4 Pack in selected supermarkets from 27th March or Dozen in selected supermarkets and Krispy Kreme shops from 6th April.
Our most popular
DOUGHNUTS