Father's Day Gift All Boxed Up
Father's Day Doughnuts
It's time to celebrate your father, grandfather, father-to-be, or fatherly role model with our exclusive new range of chocolate box inspired indulgent doughnuts, the perfect gift this Father's Day.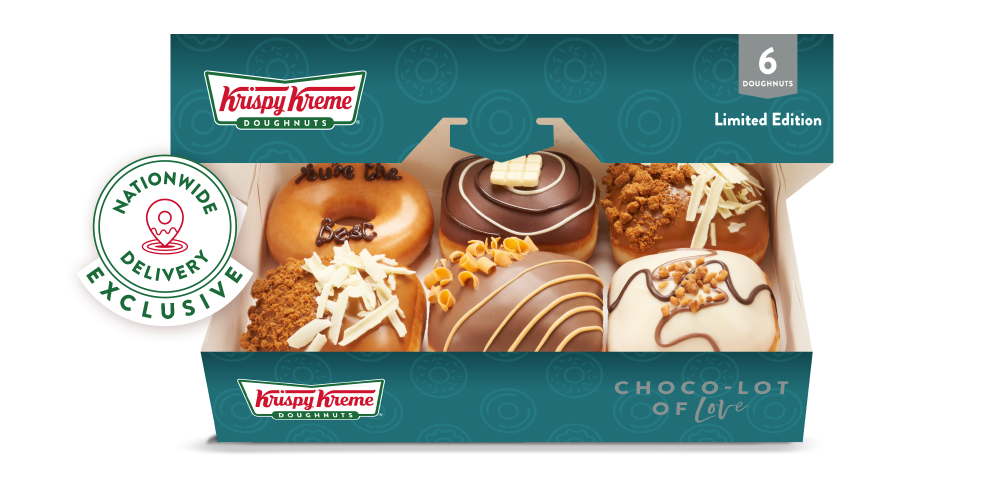 Father's Day Doughnuts Delivered
Give a Choco-lot-of love this Father's Day with our online exclusive Father's Day Pack. Our limited-edition doughnuts are sure to delight with flavoured fillings such as: double chocolate, smooth chocolate orange and rich chocolately hazelnut. The pack includes 6 Doughnuts: 1x Love You A Choco-Lot, 1x Simply The Zest, 1x You're The Nuts, 2x Lotus Biscoff, and 1x Original Glazed Doughnut with hand-piped icing reading 'You're the Best' which is exclusive to Krispy Kreme online. Available to pre-order now.
Made Fresh Daily
Try our limited Edition Father's Day Doughnuts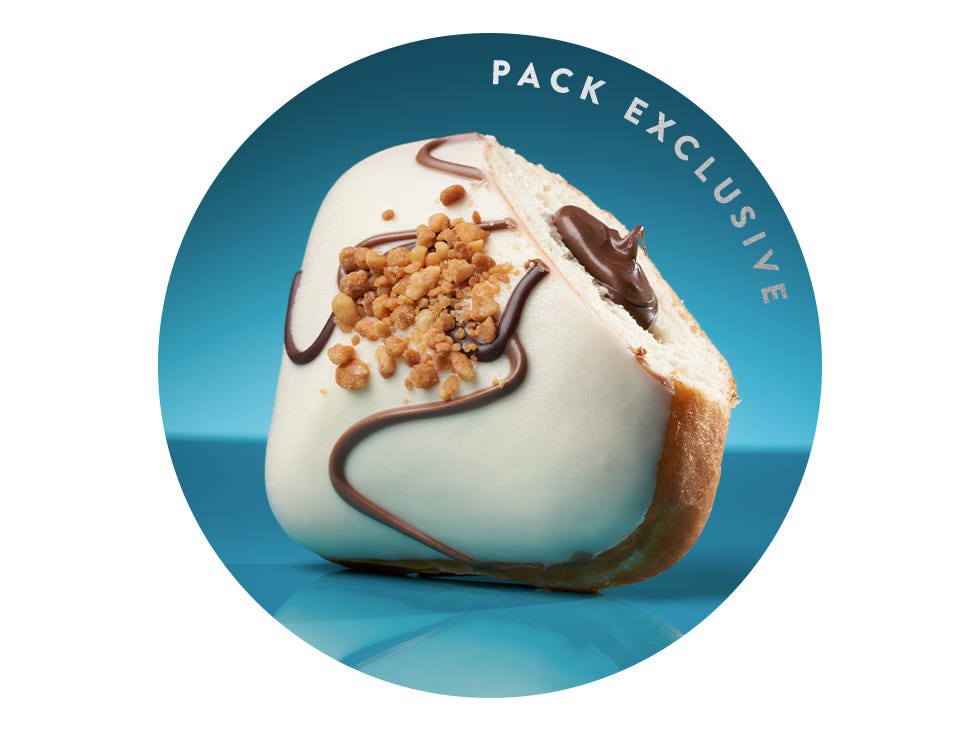 YOU'RE THE NUTS
A rich chocolatey hazelnut filled doughnut, decorated with chopped hazelnuts.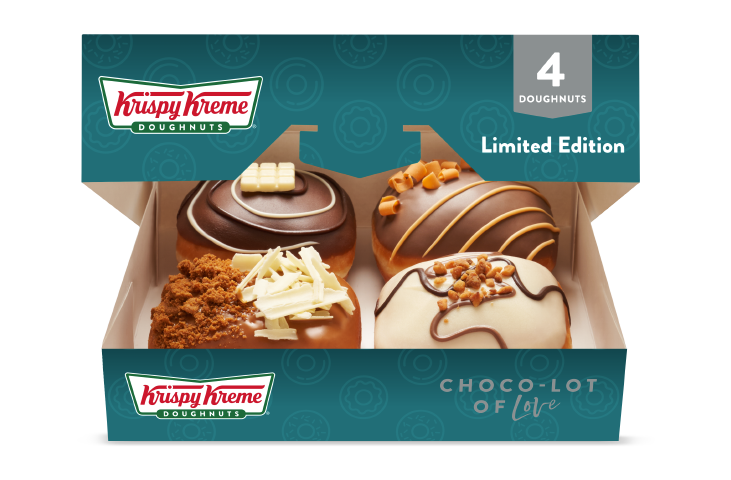 FATHER'S DAY 4 PACK
Pick up a pack of Father's Day doughnuts in Krispy Kreme shops and selected Tesco, Circle K, Applegreen, Plaza Group and Center Parcs 17-18th June. The perfect gift this Father's Day. It Includes 1x Love You A Choco-Lot, 1 x Simply The Zest, 1 x You're The Nuts, and one fan-favourite Lotus Biscoff doughnut.
Our most popular
DOUGHNUTS