Krispy Kreme
Father's day doughnuts
Our Father's Day doughnuts have now sold out but will return in June 2023, come back then to pre-order and make sure you get your hands on the limited edition doughnuts.
In the meantime, why not order the latest Krispy Kreme flavours and original classics online to collect fresh in store?

In a cabinet near you
Father's Day doughnut three-pack
Get our Father's Day gift box 3 packs in selected Circle K, Tesco cabinets and Center Parcs, from Saturday, 18th June 2022 to Sunday 19th June.
Our most popular
DOUGHNUTS
Father's Day Choose your own DOUGHNUT dozen
Dress up your dozen with our Tux-E-Dough doughnut this Father's day
Limited Edition Doughnut
Discover our new Father's Day Flavour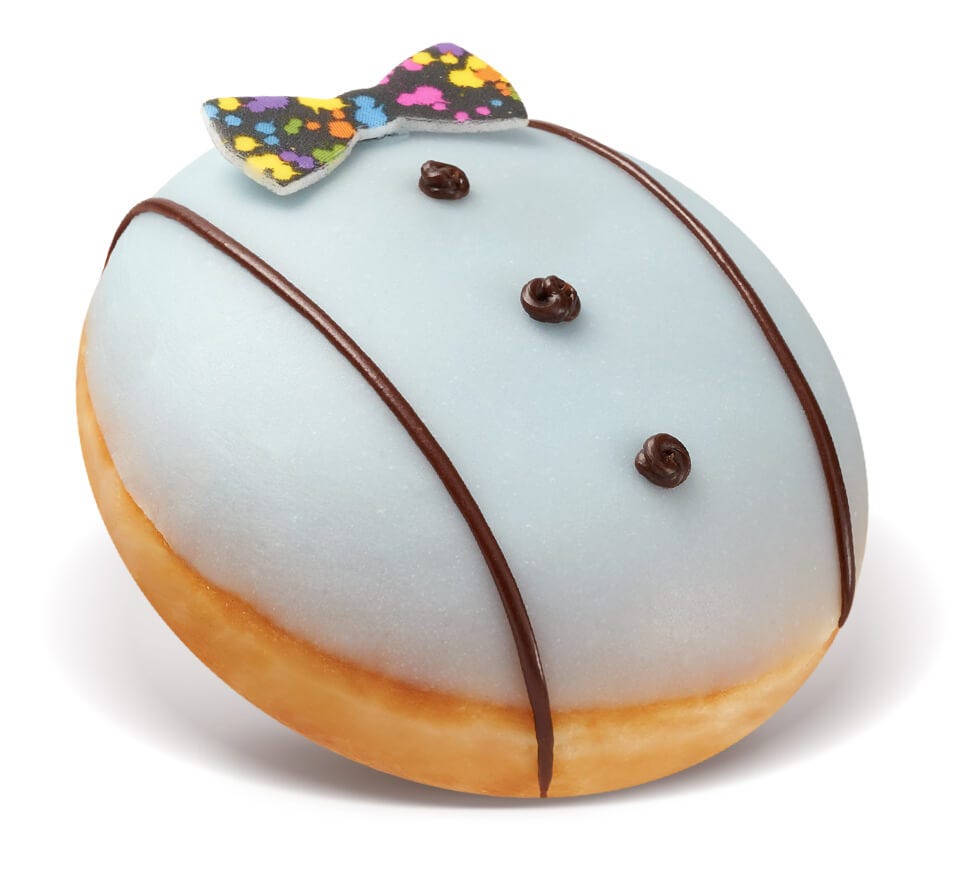 Tux-E-Dough
filled Lotus Biscoff ® Kreme, topped with icing and a bowtie sugar plaque.