Share the Skremes
Limited Edition Halloween Doughnuts
Have a haunt-tastic time this Halloween with our frightfully yummy new Halloween doughnuts. A must-have for your Halloween party, or to share with trick-or-treaters.
Share the skremes with our spooky treats and limited-edition flavours. A great accompaniment to your Halloween cake, cupcakes or spooky snack platter.
Order these limited-edition doughnuts now, before they vanish and collect in a Krispy Kreme shop from 16th October.
Spooky New Halloween Doughnuts
Share the skremes with our limited Halloween dozen. Pre-order our spooky new Halloween treats in a Choose Your Own Dozen, available for click-and-collect at your local Krispy Kreme shop from 16th - 31st October.
Our limited edition Halloween dozen will also be available in bespoke Halloween gift packaging in selected Krispy Kreme shops and supermarkets from 28th-31st October.
Each dozen contains 3 Pumpkin Patch, 3 Howl'oween, 3 Bite 'N' Delight, and 3 Spooktacular doughnuts.

*Gift packaging is exclusive to select Krispy Kreme shops and in supermarket cabinets and is not available for click-and-collect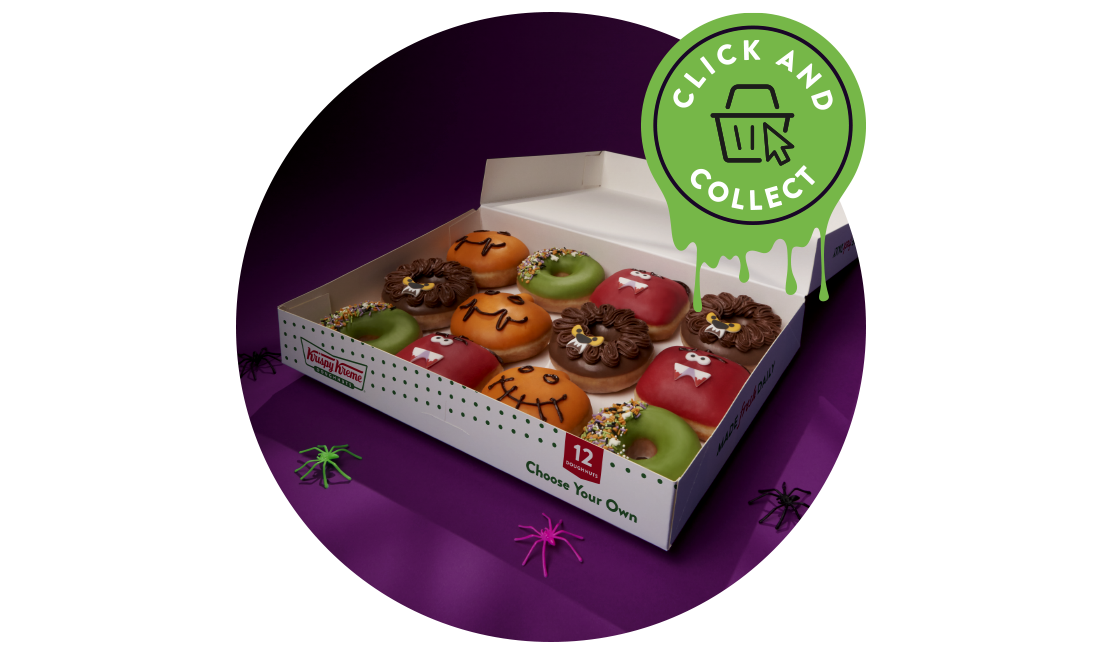 Made Fresh Daily
Try New Halloween Doughnuts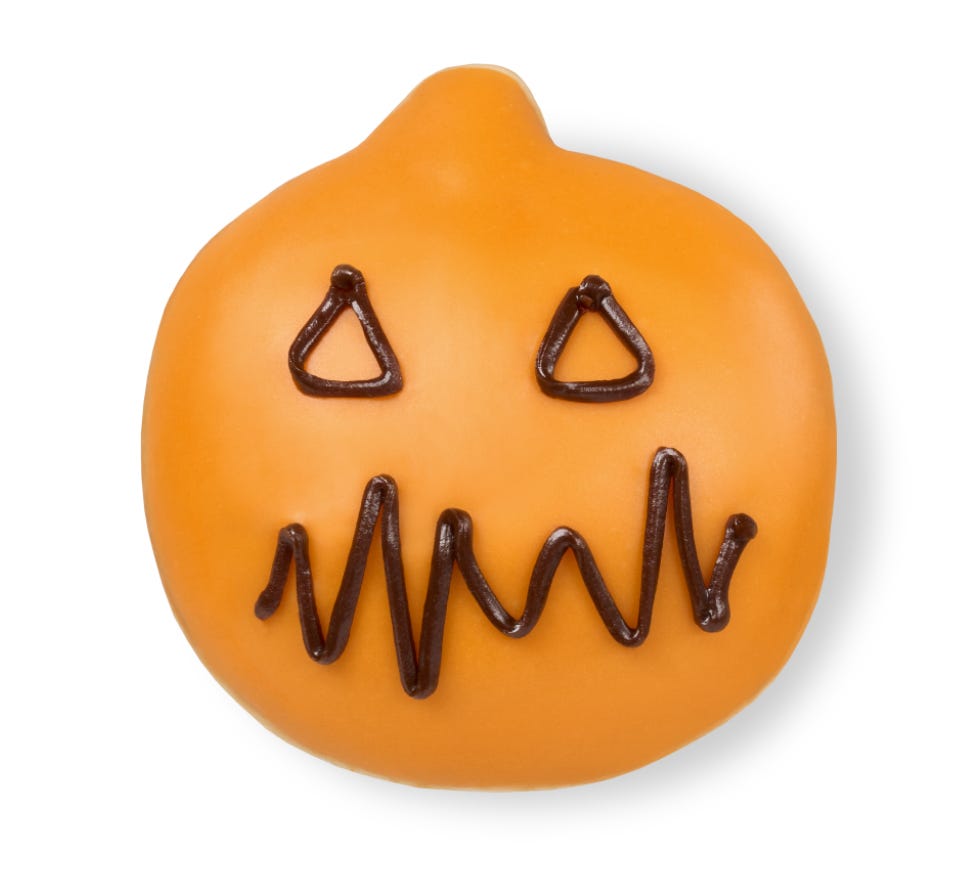 PUMPKIN PATCH
Toffee apple flavour filling, dipped in orange icing and hand decorated with a spooky face.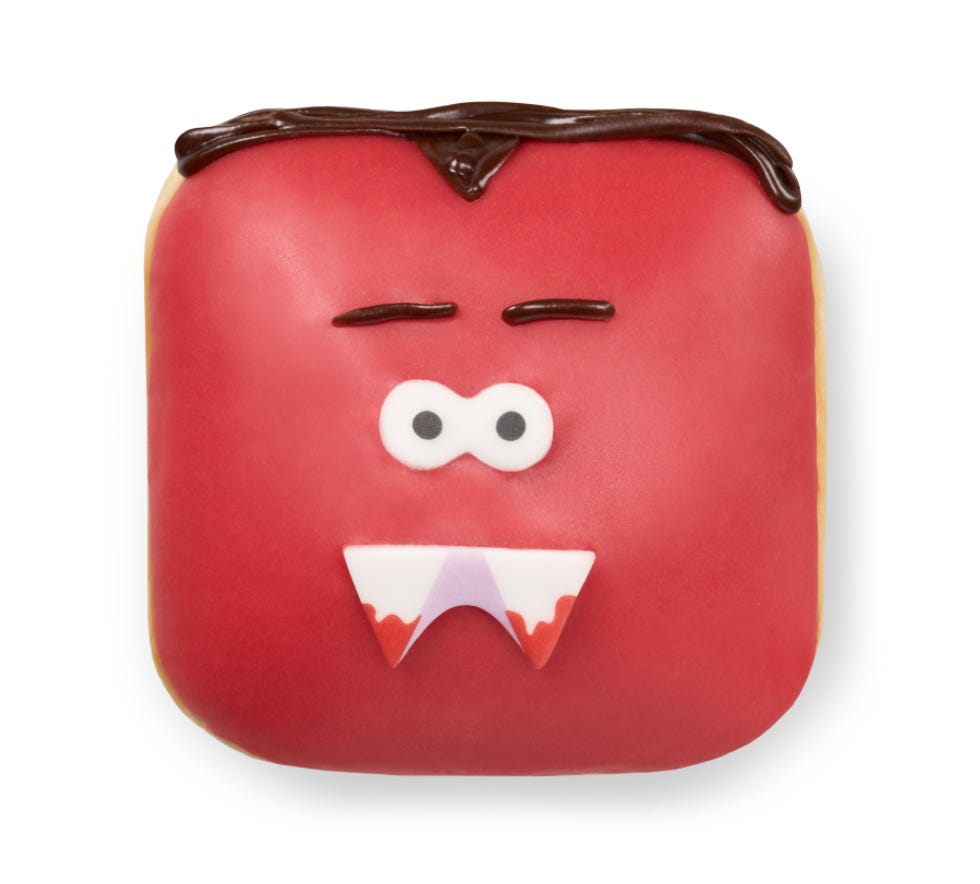 Bite 'n' Delight
Tangy raspberry filling, coated in berry flavour icing and decorated with a terrifying face.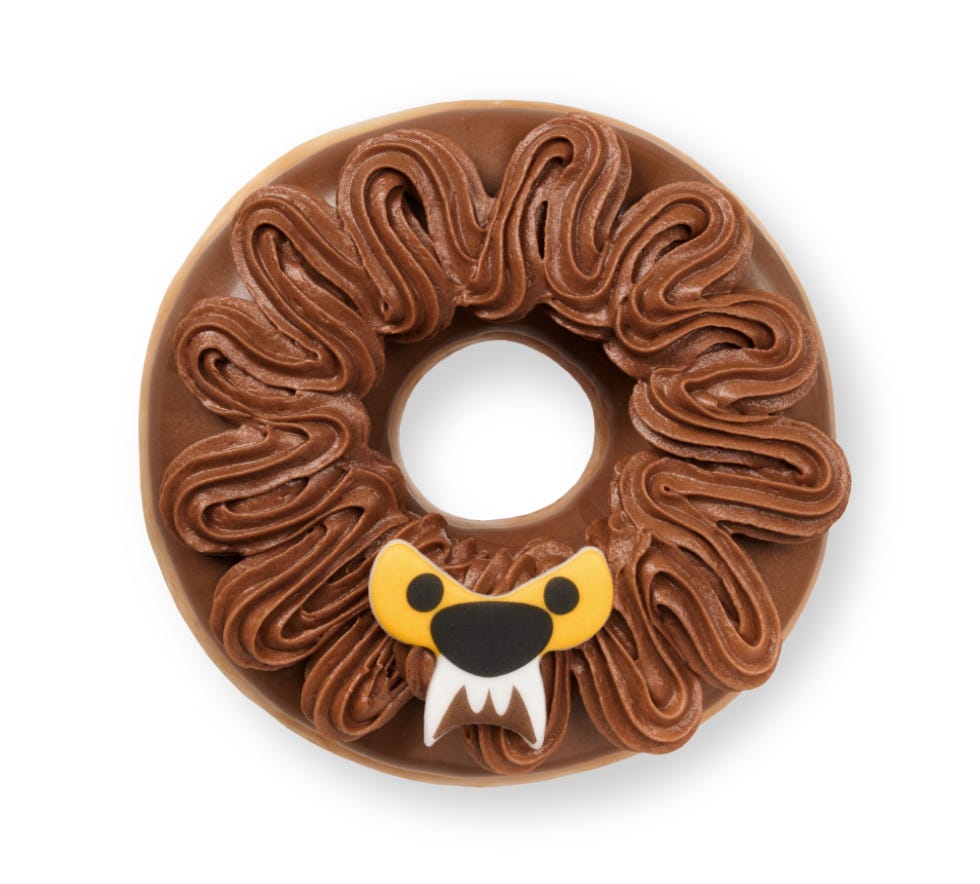 HOWL'OWEEN
Light and fluffy doughnut with chocolatey icing, decorated with a werewolf face.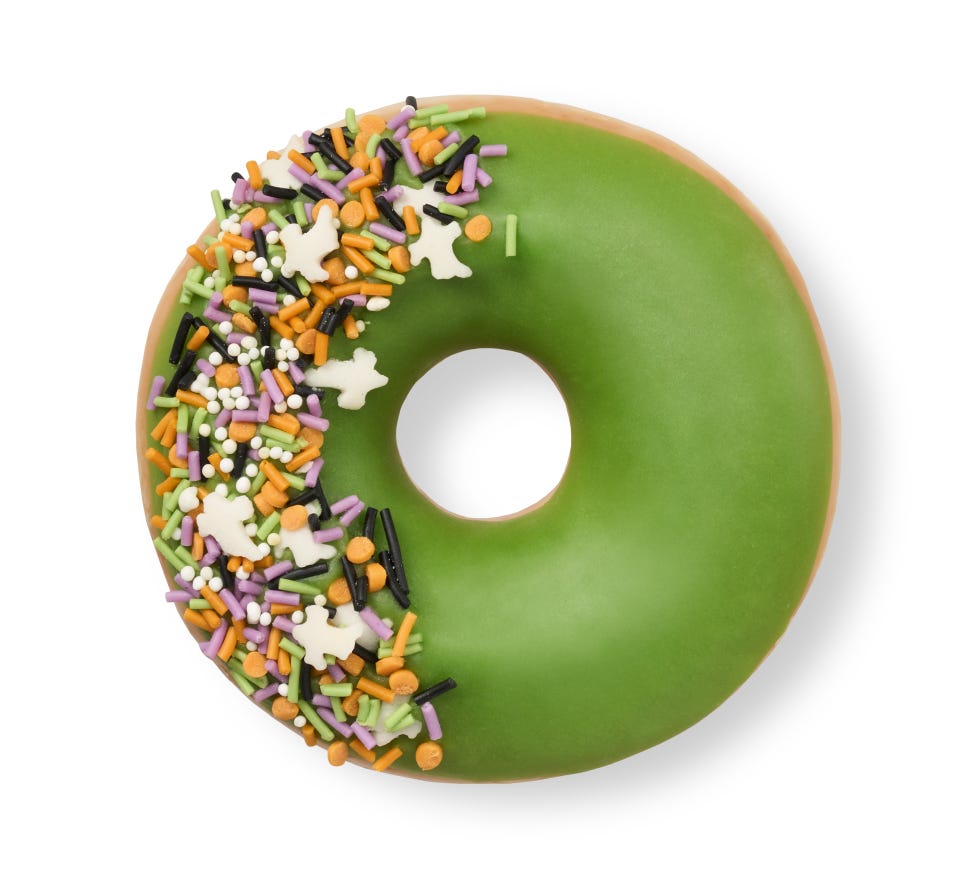 SPOOKTACULAR
Filled with chocolatey filling, dipped in gruesome green icing, piped with dark chocolate and white icing that dreams and nightmares are made of.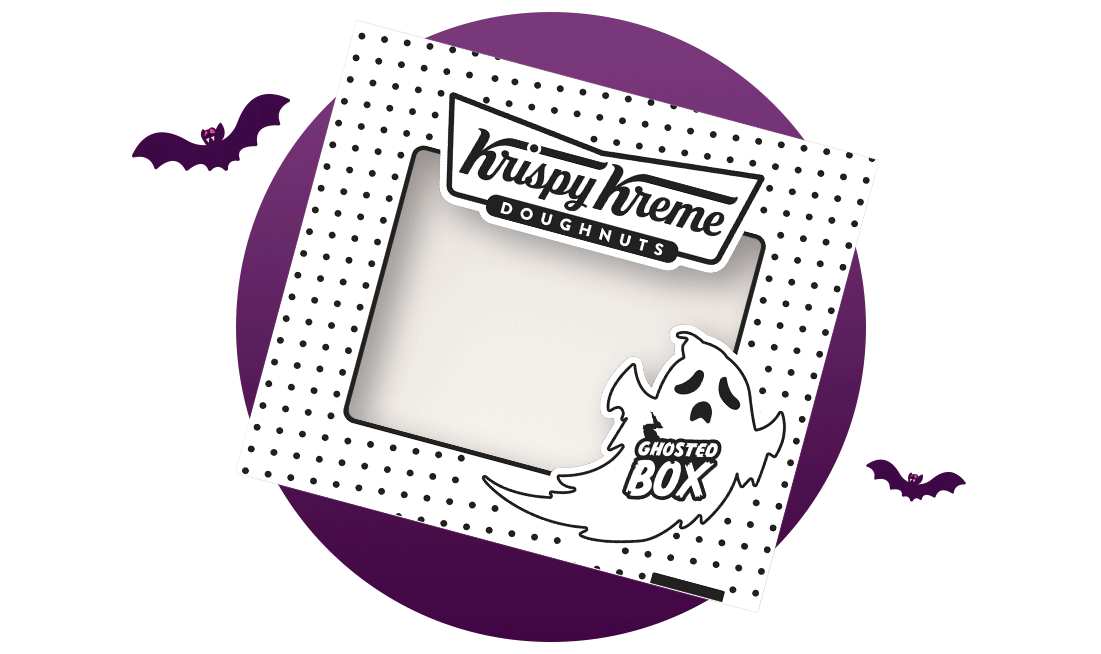 Reuinte with your ghosts this Halloween
Celebrate your reignated friendship and send someone you haven't heard from in a while one of our free ghosted boxes. Once received fill your ghosted box with 4 free Original Glazed doughnuts and enjoy them together.
Our most popular
DOUGHNUTS