Yay!
Your email worked a treat!
You've successfully joined Krispy Kreme Rewards.
More delightful information will be wending its way to your inbox soon. In the meantime, there's nothing stopping you from earning a Smile with every bite. Or grabbing your FREE Original Glazed doughnut. Or downloading the Krispy Kreme Rewards App for even more mmmmm…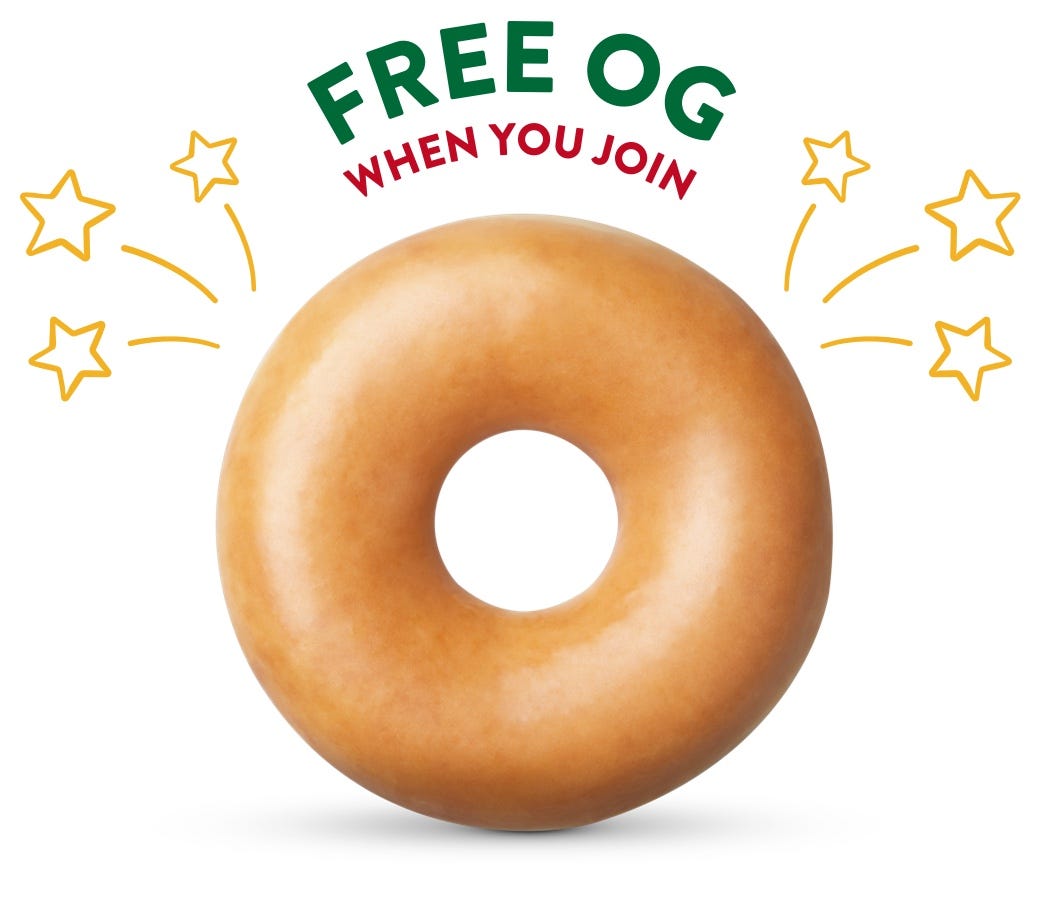 A FREE doughnut? Oh, go on then…
Allow us to put some light and fluffy joy into your day, with a FREE Original Glazed. Why? Because you're now a part of the Krispy Kreme family. And you're welcome!