Krispy Kreme Ireland
SERVING SMILES!
We've all been asked to do our bit. To stay at home and patiently sit. To social distance. To wash our hands. To clap for carers. To call our grans. Big or small we all have our part to play. And ours? It's delivering moments of joy each day. Now more than ever you all deserve a treat. And we want to remind you that life can be sweet. So we are back up and running on the Emerald Isle. We are here to serve. Here to serve smiles.
#SERVINGSMILES
During COVID-19 we have been delighted to introduce our Serving Smiles programme which has achieved over one million contactless doughnut drops in local communities in the last six months – and we are not stopping there!
During this challenging time, we will be focused on our mission of bringing joy, and we want to especially thank our HSE, defence forces, Garda and fire service workers, who are once again facing down the virus with unwavering commitment and dedication.
We will say a big doughnutty thank you to them by offering 50% off our Dozens every Wednesday, from 13th January to 24th February 2021, in our store.*
*Terms & Conditions apply, please click here for more information.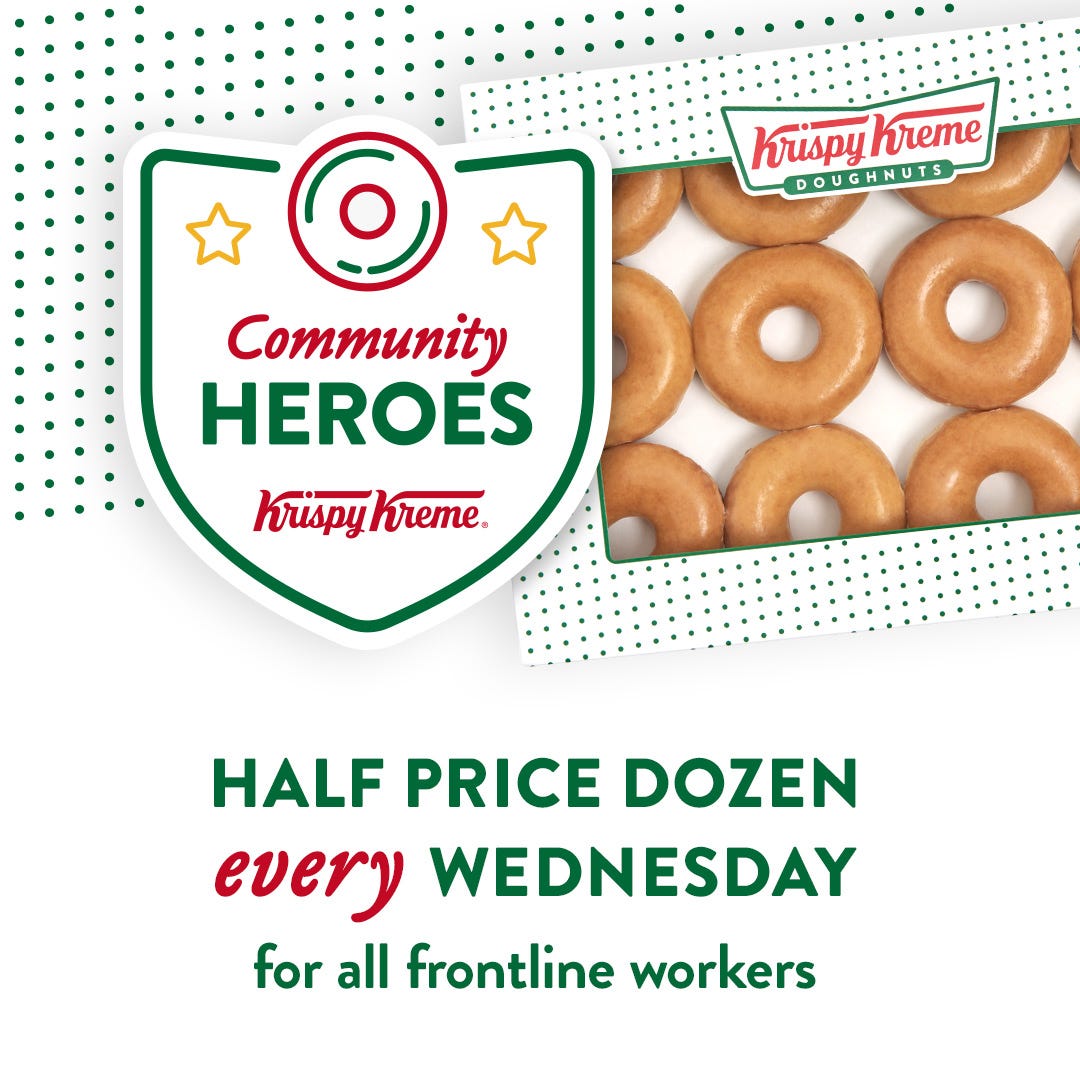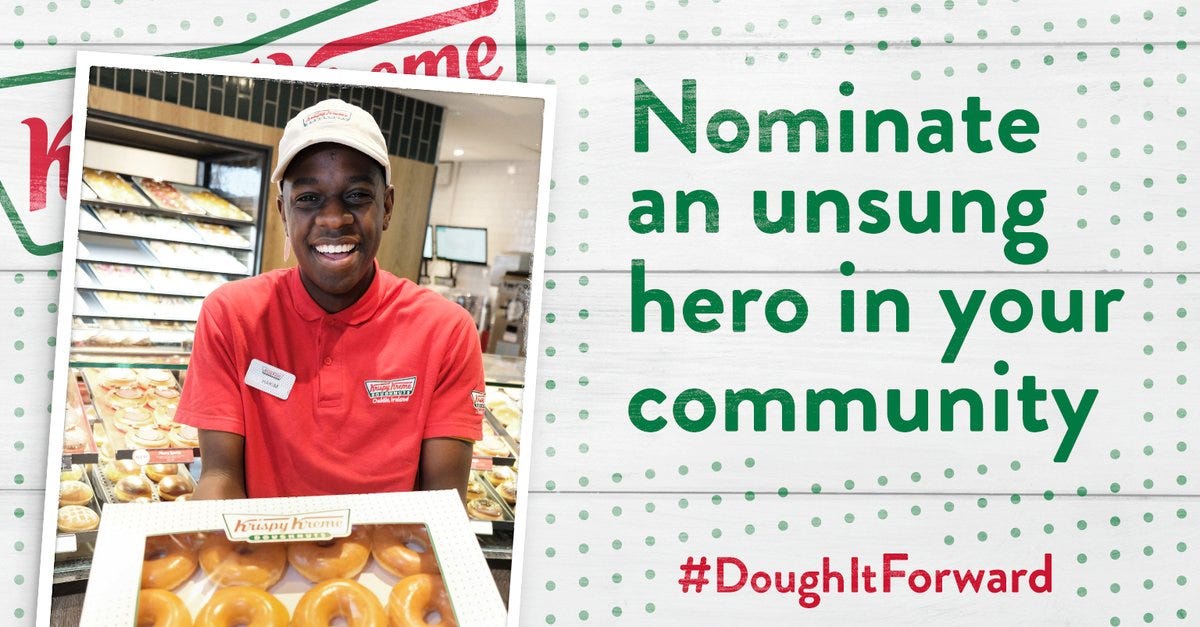 #DOUGHITFORWARD
Alongside our initiative to thank our front line heroes, we're also saying thank you to all those unsung heros in the communities.
All across Ireland, individuals and voluntary groups are going above and beyond to support one another at this time of need, so every week we're asking our fans to nominate someone they know who deserves a little treat.