Krispy Kreme Ireland
SERVING SMILES!
We've all been asked to do our bit. To stay at home and patiently sit. To social distance. To wash our hands. To clap for carers. To call our grans. Big or small we all have our part to play. And ours? It's delivering moments of joy each day. Now more than ever you all deserve a treat. And we want to remind you that life can be sweet. So we are back up and running on the Emerald Isle. We are here to serve. Here to serve smiles.
#SERVINGSMILES
To help show our deep appreciation and support for the work critical workers are doing in the battle against COVID-19, we've launched a pledge to serve 50,000 'smiles'.
We are doing this in the form of original glazed doughnuts (via contactless drops) to hospitals, charities, food banks, the Gardaí, carers, military hospitals and other critical workers.
We are also delighted to announce that from May 27th until June 10th the second phase of our offer starts, where essential workers can enjoy 50% off our entire menu.
This includes hospital workers, An Garda Síochána, fire brigade, defence forces and carehome staff on presentation of ID.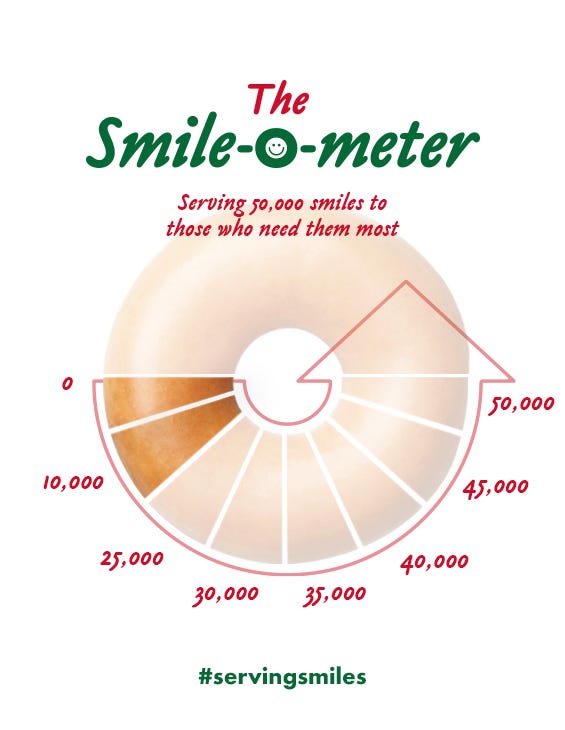 50% DISCOUNT OFF OUR ENTIRE MENU FOR CRITICAL WORKERS UNTIL JUNE 10TH!
T&Cs:
On presentation of a valid staff ID card at our Drive Thru or counter service, this offer entitles HSE, fire service, Gardai workers, defence forces and carehome staff 50% discount off our entire menu. NHS badges will also be accepted.
This offer is available between 27th May and 10th June
ID badges cannot be used to collect discounted items on behalf of other people.
Offer cannot be redeemed more than once per person per day.
Offer strictly subject to availability and Krispy Kreme reserves the right to chance, cancel or amend offer at any time.
Offer cannot be used in conjunction with any other offer.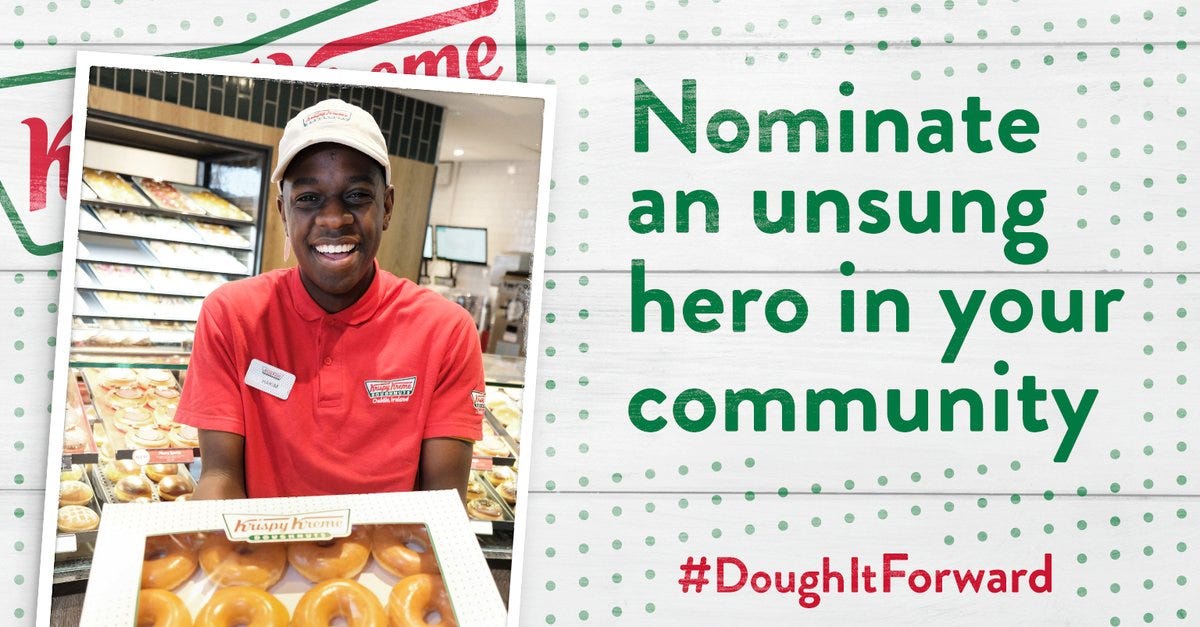 #DOUGHITFORWARD
Alongside our initiative to deliver 50,000 smiles through co-ordindated doughnut deliveries to our front line heroes, we're also saying thank you to all those unsung heros in the communities.
All across Ireland, individuals and voluntary groups are going above and beyond to support one another at this time of need, so every week we're asking our fans to nominate someone they know who deserves a little treat.