Celebrate Valentine's Day with
choc-full-of-love doughnuts
In the mood for romance? Say 'be mine' to three irresistible flavours this Valentine's Day. Give in to Caramel Temptation, swoon over Strawberry Kreme Delight and be whisked away with Raspberry Choc Escape. Avaliable through Choose Your Own between the 30th January and 14th February.
Who needs cupid...
#JoyUnboxed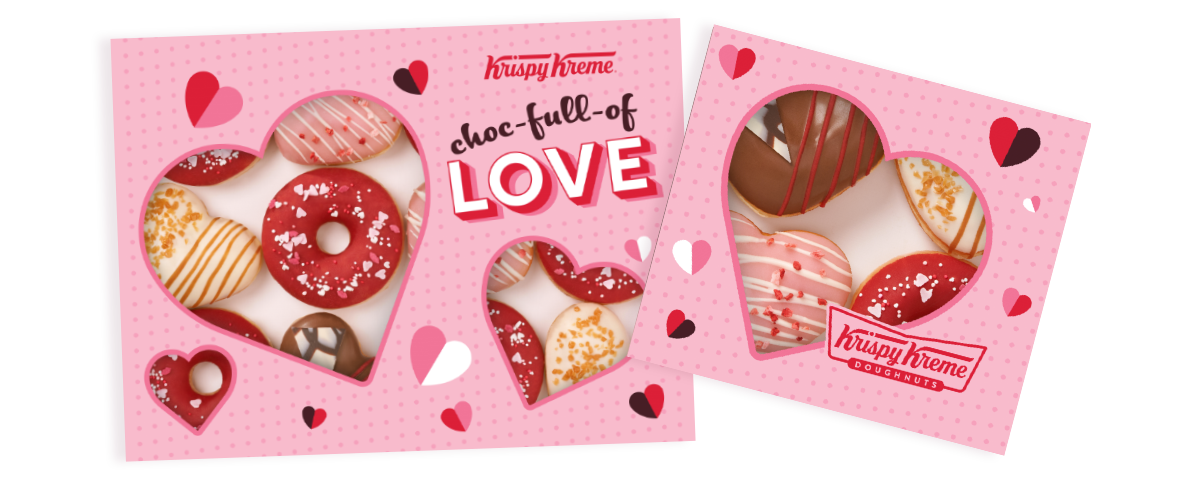 love at first bite
Give your weekly shop a romantic twist and add our Choc-full-of-Love Valentine's Dozen or 4 pack to your weekly shop.
DFD Cabinet Exclusive
Available between 30/01/23-14/02/23
find the one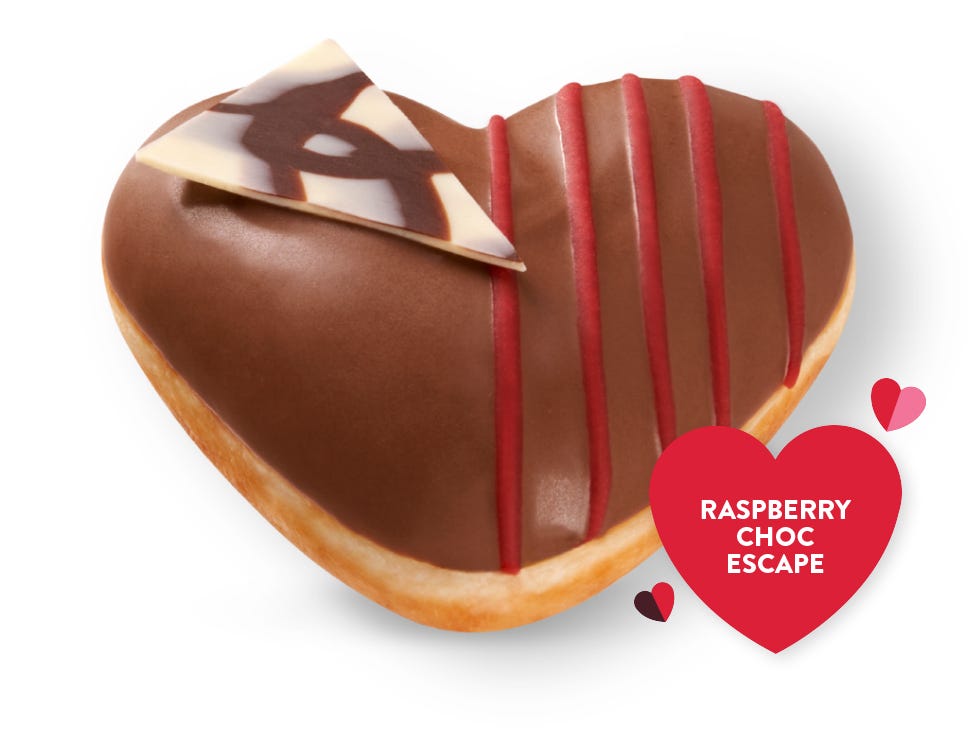 Raspberry choc escape
A romantic getaway of moreish chocolate and eye-catching berry icing, complete with a marbled chocolate triangle. Escape with every bite.
Order online with Choose Your Own Dozen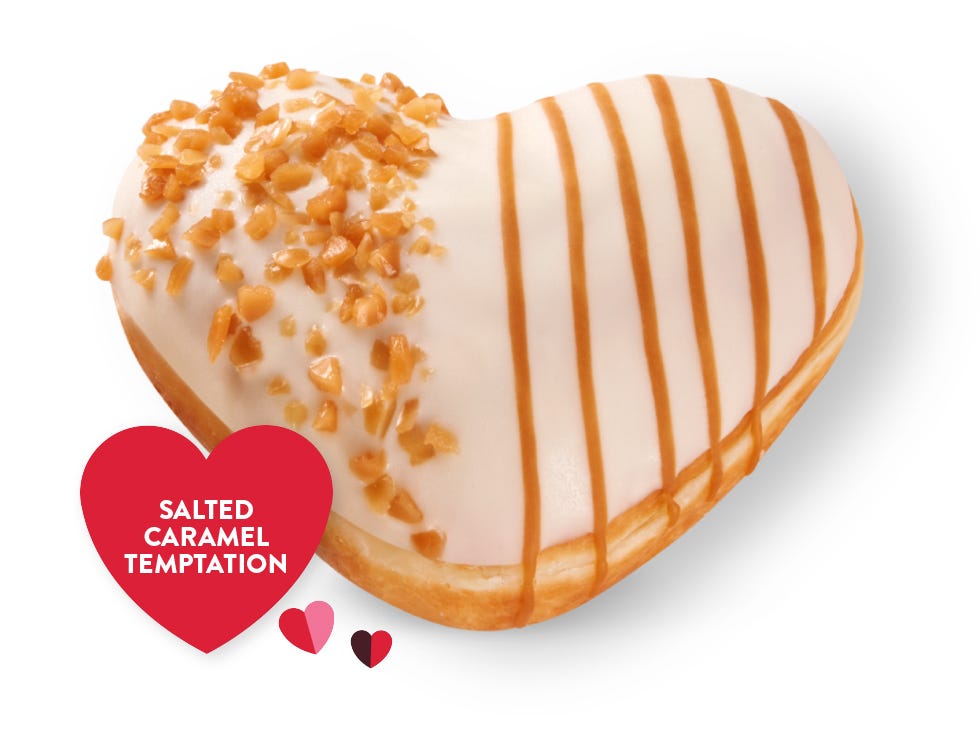 salted caramel temptation
The ultimate 'smooth operator', brimming with salted caramel, dipped in a delicious white chocolatey coating and topped with toffee nibs and caramel drizzle.
Order online with Choose Your Own Dozen
strawberry kreme delight
With a sweet strawberry and classic kreme centre, this dreamy doughnut is always feeling fruity. Dipped in strawberry flavour icing and finished with white chocolatey drizzle and strawberry pieces.
Order online with Choose Your Own Dozen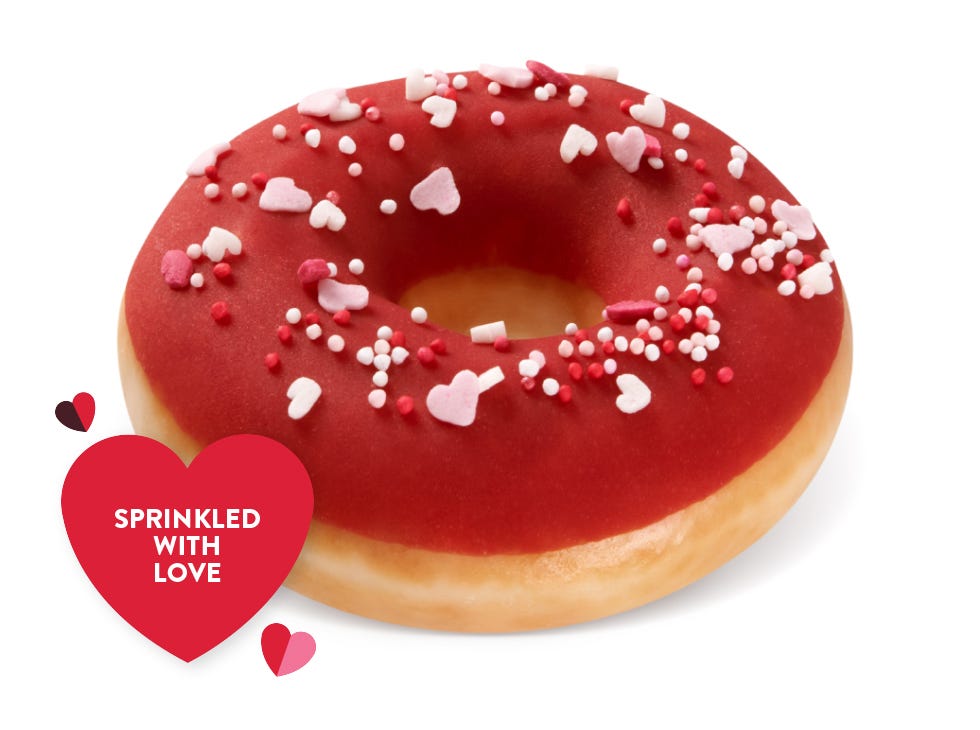 sprinkled with love
Our signature Original Glazed doughnut dipped in a velvety red mixed berry icing and sprinkled with Valentines sprinkles.
Feature Dozen Exclusive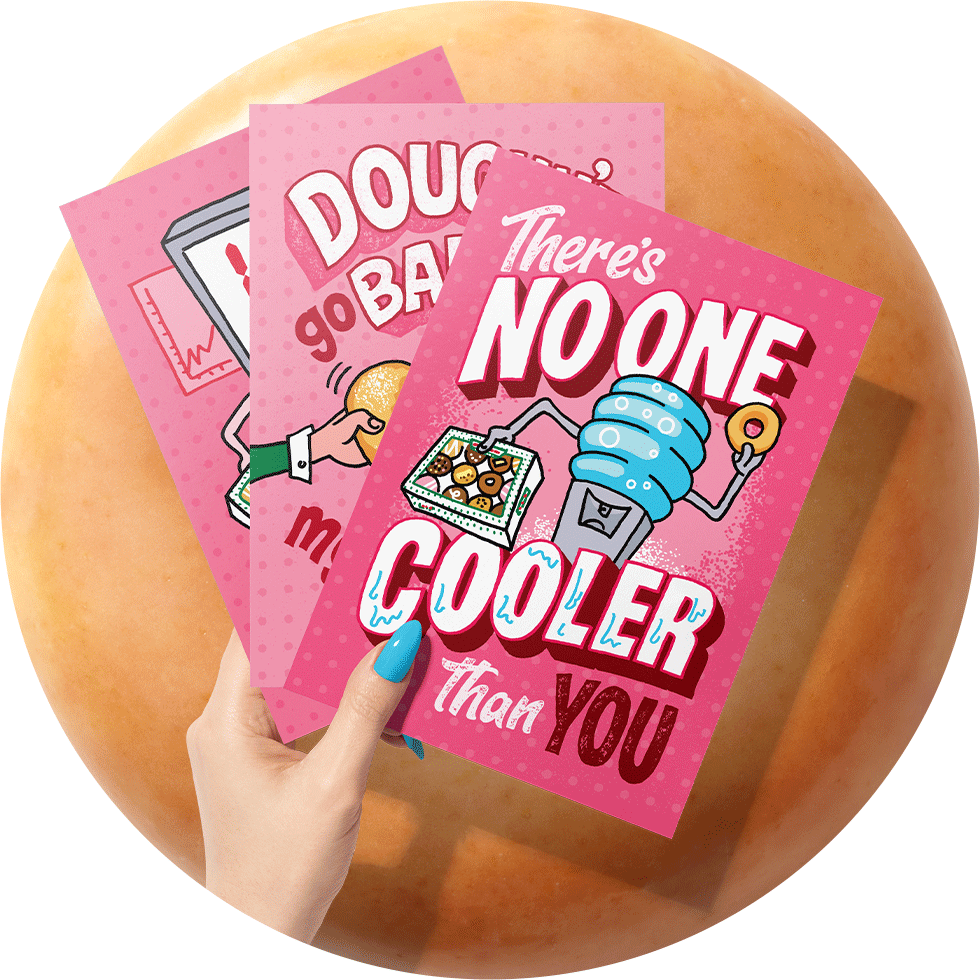 hugs & hearts
Doughnut know what you'd do without them? Show them you care by adding a personal touch to their Valentine's surprise this year.
For a limited time only, add their favourite Krispy Kreme flavour in a heart shape to your bespoke selection - simply visit a Krispy Kreme shop, supermarket or moto services cabinet, plus order online for nationwide delivery or Click & Collect.
The joy starts here....
Our most popular
DOUGHNUTS