Plant based treats
OUR NEW VEGAN DOUGHNUTS
Introducing our brand new Krispy Kreme range of delicious, made-fresh-daily doughnuts which are also vegan friendly! So, if you are following a more plant based diet, these doughnuts are the perfect sweet treats for you. Fudge Brownie Bliss, Caramel Choc Delight, Apple Custard Kreme doughnuts make up the new Krispy Kreme vegan range.
DOUGHNUT INSPIRATION
Share our fresh new flavours with our Assorted Vegan Dozen. Featuring 2 x Fudge Brownie Bliss, 2 x Caramel Choc Delight, and 2 x Apple Crumble Custard, along with 6 of our signature Original Glazed ring doughnuts.
KRISPY KREME VEGAN DOUGHNUTS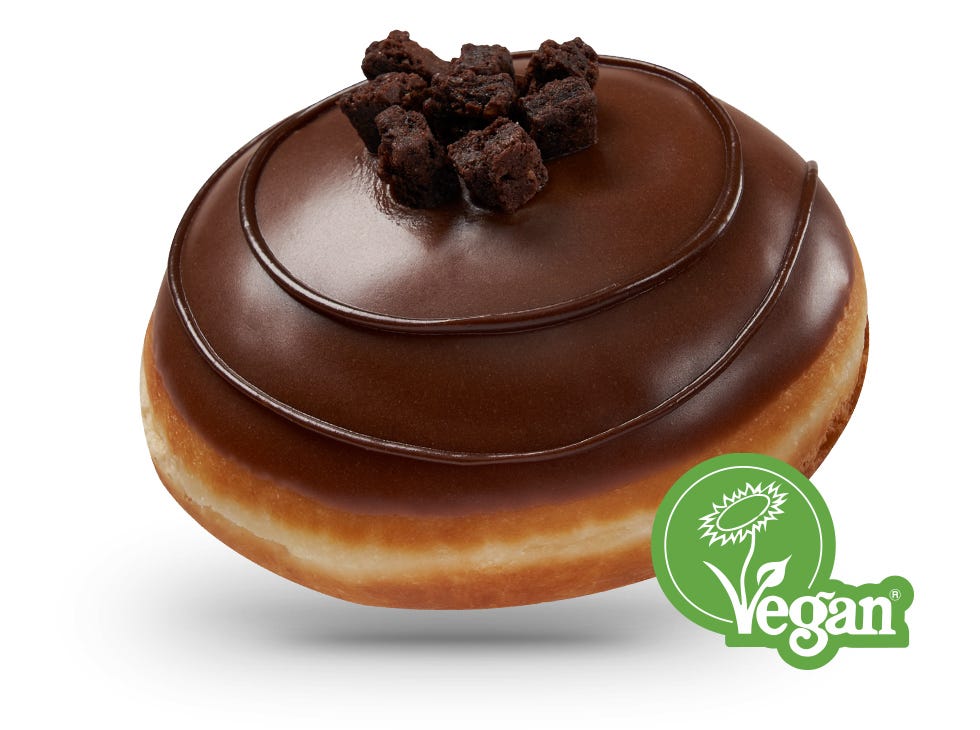 VEGAN FUDGE BROWNIE BLISS
Delicious Belgian chocolate filling, topped with chocolate icing, dark chocolate drizzle and crunchy brownie pieces.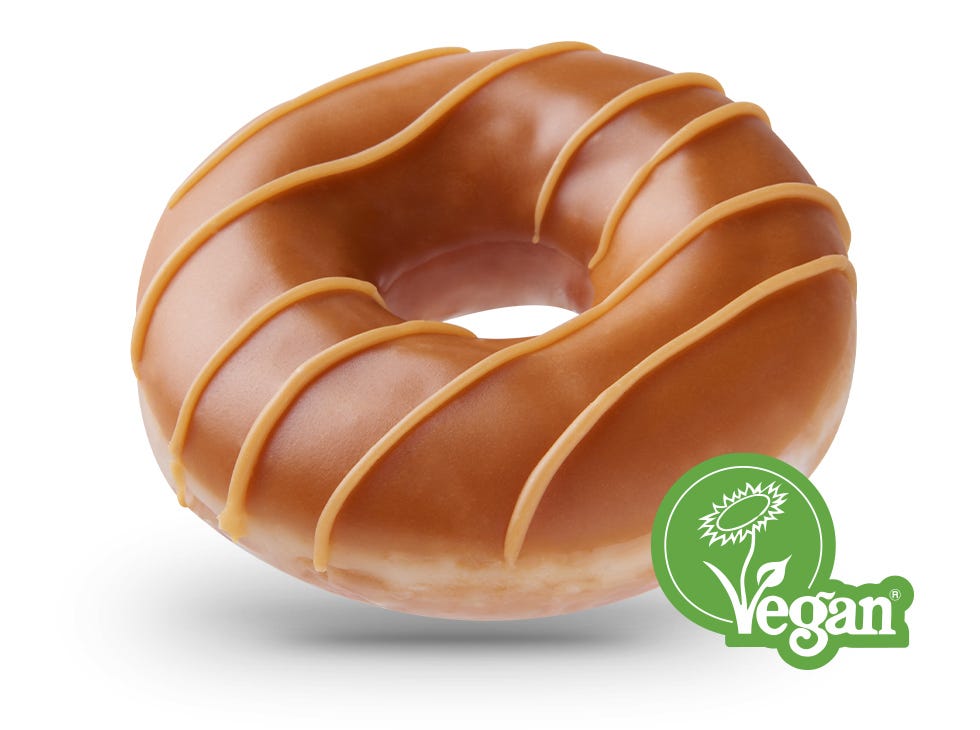 VEGAN CARAMEL ICED RING
Our signature ring doughnut hand-dipped in caramel icing, and finished with a caramel drizzle.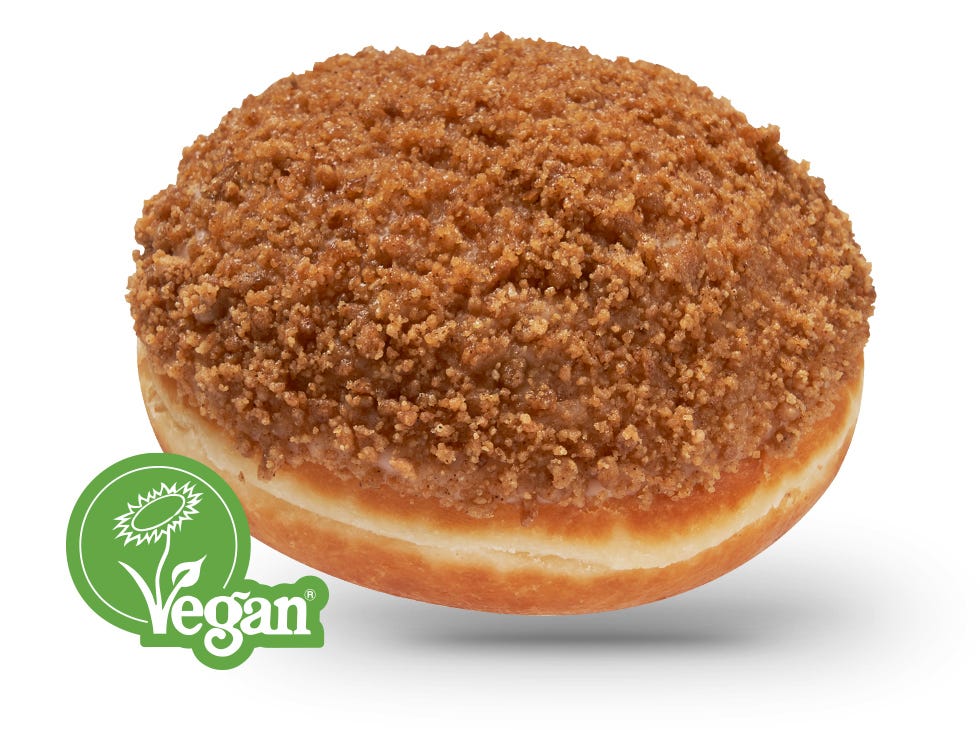 VEGAN APPLE CUSTARD CRUMBLE
Apple and custard filling, topped with icing and a cinnamon crumble crumb.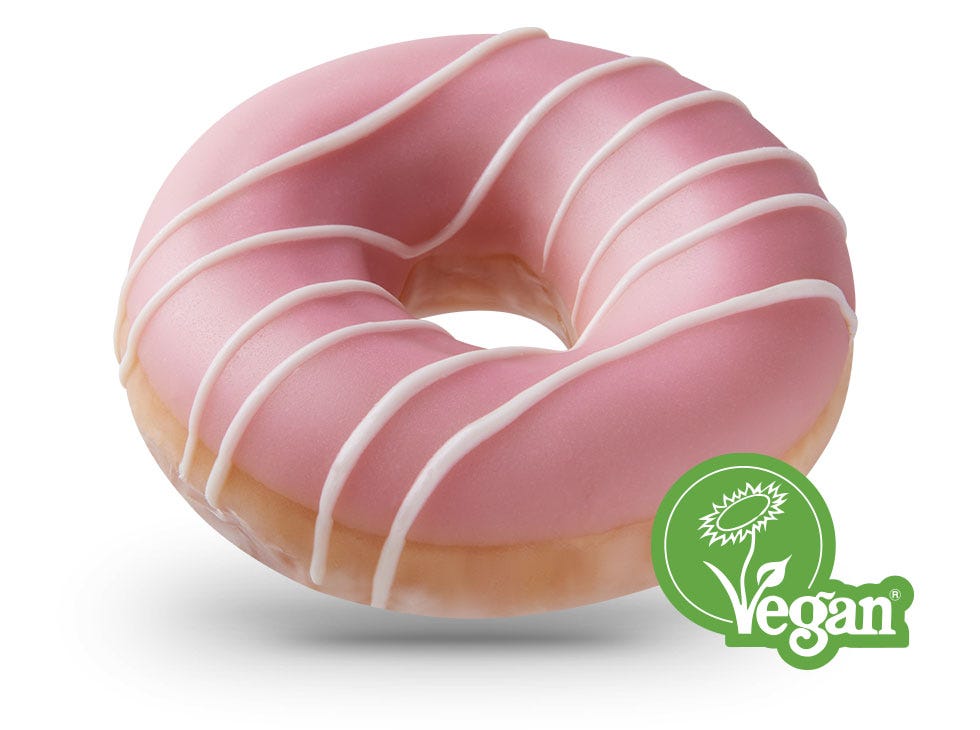 VEGAN STRAWBERRY ICED RING
Vegan ring doughnut hand-dipped in strawberry icing, certified by the Vegan Society.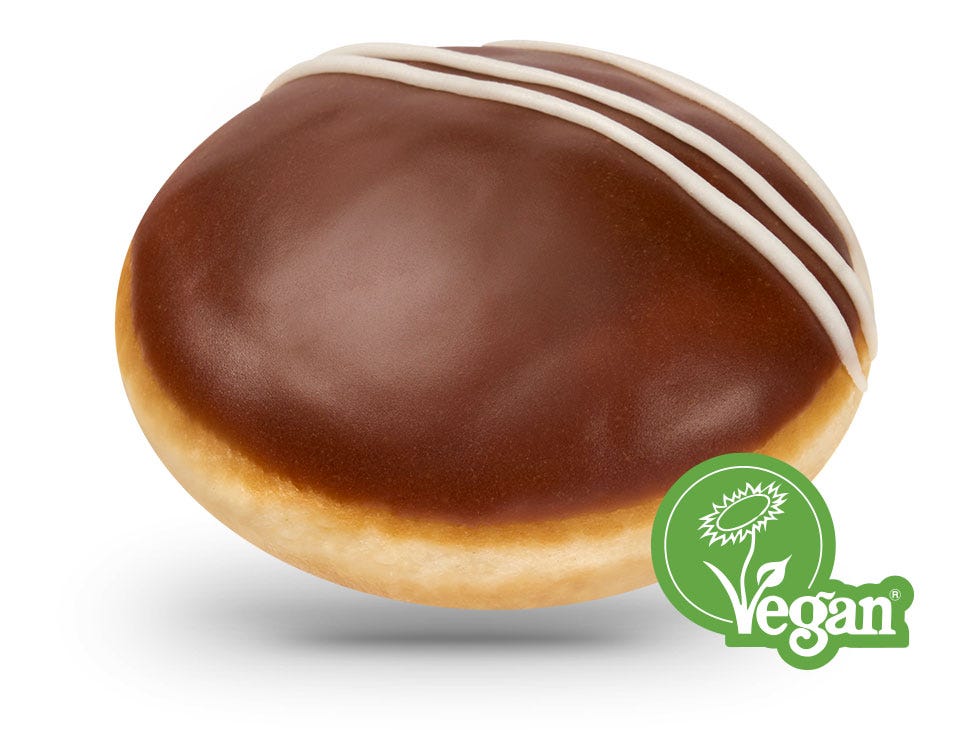 VEGAN CHOCOLATE KREME doughnut
Smooth kreme filling, dipped in chocolatey icing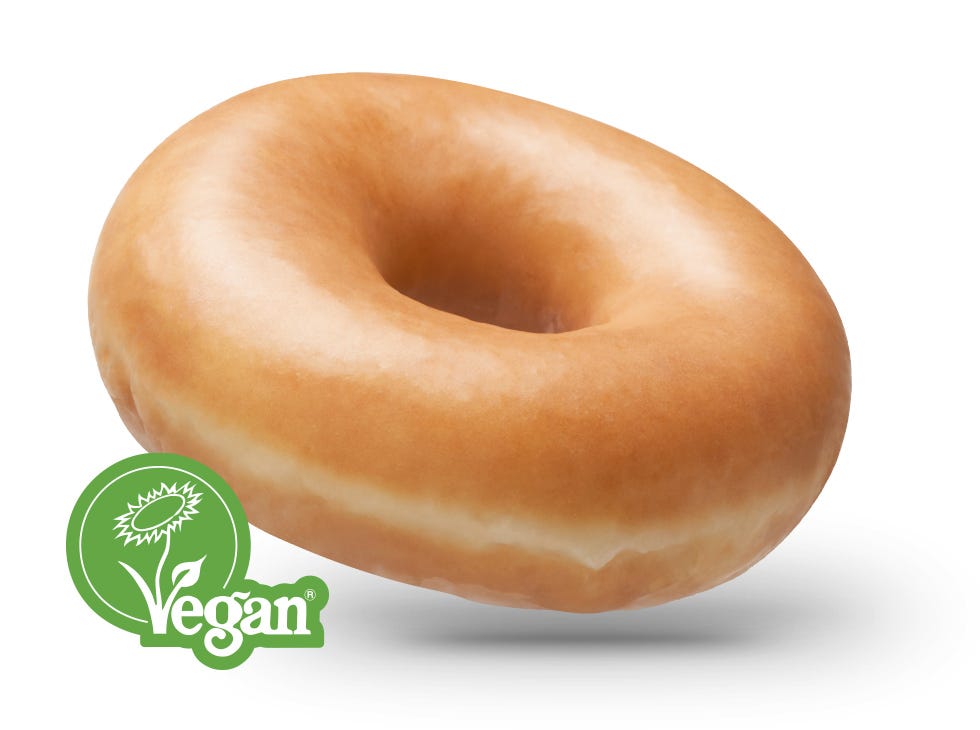 VEGAN ORIGINAL GLAZED DOUGHNUT
Same great Krispy Kreme Original Glazed doughnut but now vegan.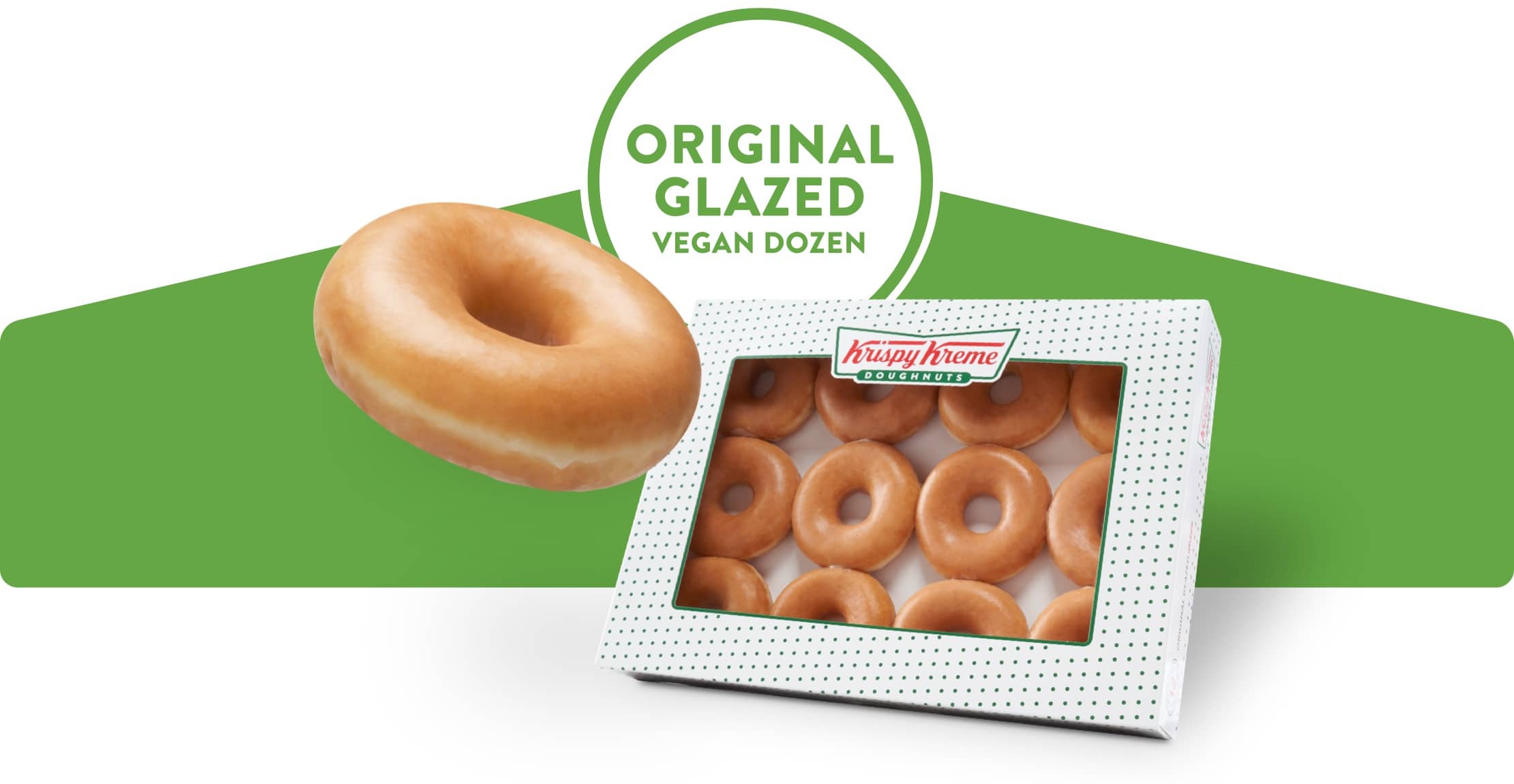 SAME GREAT ORIGINAL GLAZED TASTE
Inspired by the iconic Original Glazed launched in 1937 - the new Original Glazed Vegan doughnut has the same great taste, light and fluffy doughnut texture and signature glaze as the original fan-favourite; but with a new bespoke vegan-friendly recipe. The Krispy Kreme Original Glazed Vegan doughnut will bring melt-in-your-mouth joy to anyone who leads a vegan lifestyle.
Order vegan doughnuts
choose your own dozen