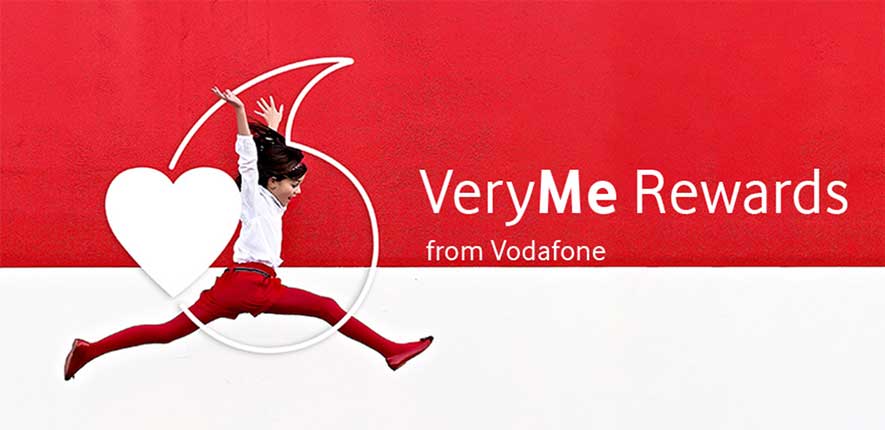 Vodafone VeryMe Rewards Exclusive
PICK UP YOUR FREE VALENTINES DOUGHNUT
Just when you thought Krispy Kreme couldn't get any more 'O so sweet', along comes our brand new Rewards programme. Earn sweet Smiles and spend them on scrumptious treats.

The more Smiles you earn, the bigger, the gooier, and more indulgent a treat you can spend them on.
Just some of the benefits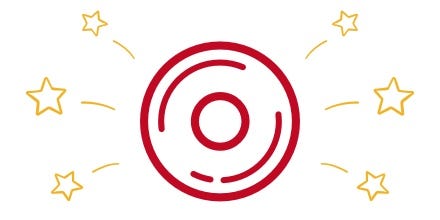 A FREE doughnut just for joining? Oh, go on then…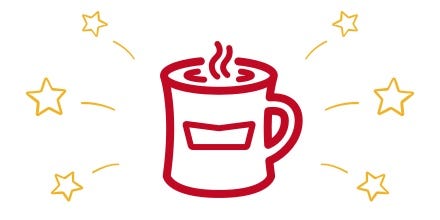 Earn rewards when you purchase in any store, cabinet or online!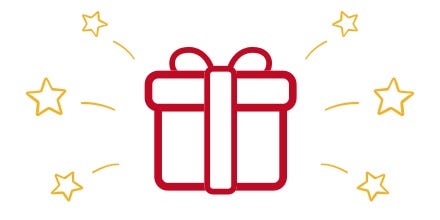 Personalised rewards and birthday surprises!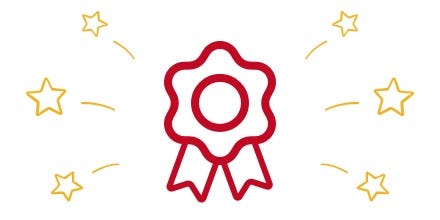 VIP experiences and sneak peeks at our latest doughnut flavours!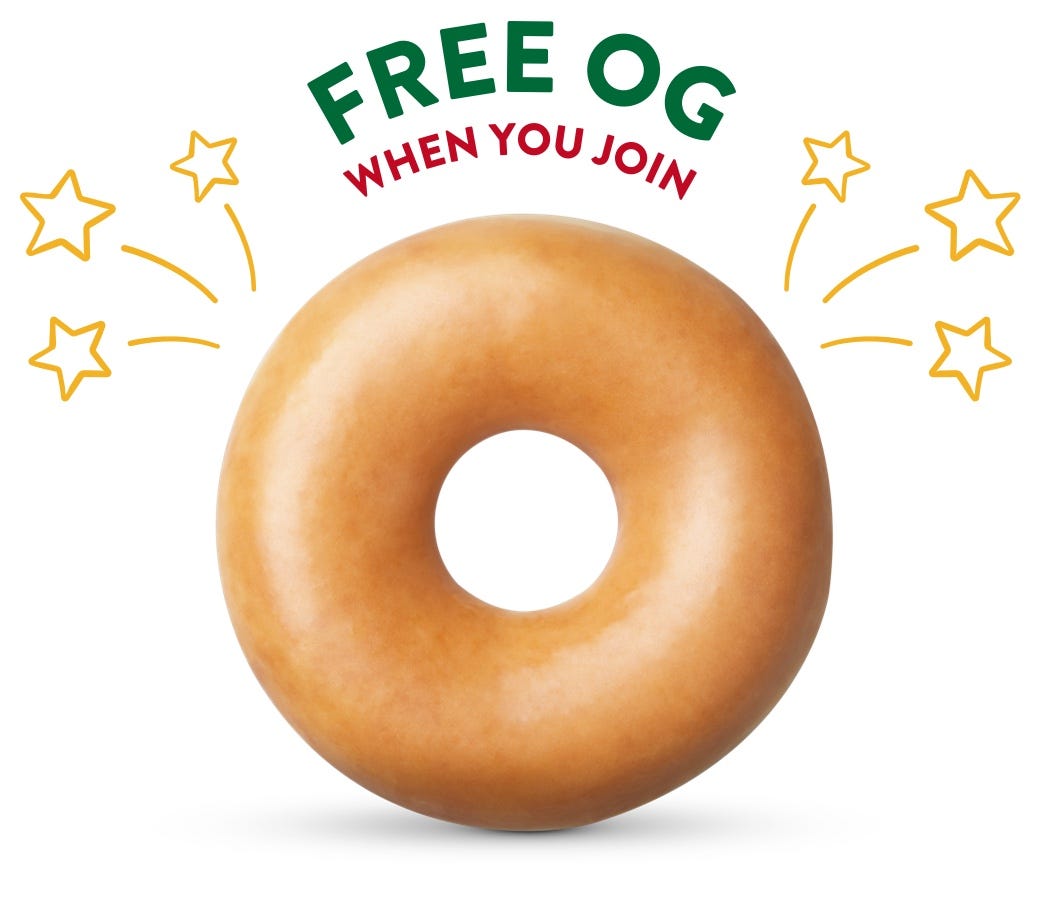 HOW DO YOU EARN LIP SMACKINGLY GOOD SMILES?
Buy your favourite Krispy Kreme treats, whether that's a yummy chocolate iced doughnut, a lavish strawberry iced one or a cup of Joe, and you'll automatically earn Smiles.
10 Smiles in fact, for every whole £1 spent in store, in cabinets or even online.

ALREADY A 'FRIENDS OF KRISPY KREME' MEMBER?
Dough'nut worry, we've already signed you up to Krispy Kreme Rewards. Your existing membership number stays the same, and any of the existing offers you've earned will be transformed into Smiles.
So, all you need to do is tuck into the new and improved mobile App and online experience. And smile! You're just a few Smiles away from enjoying free sweet treats and unique wow moments.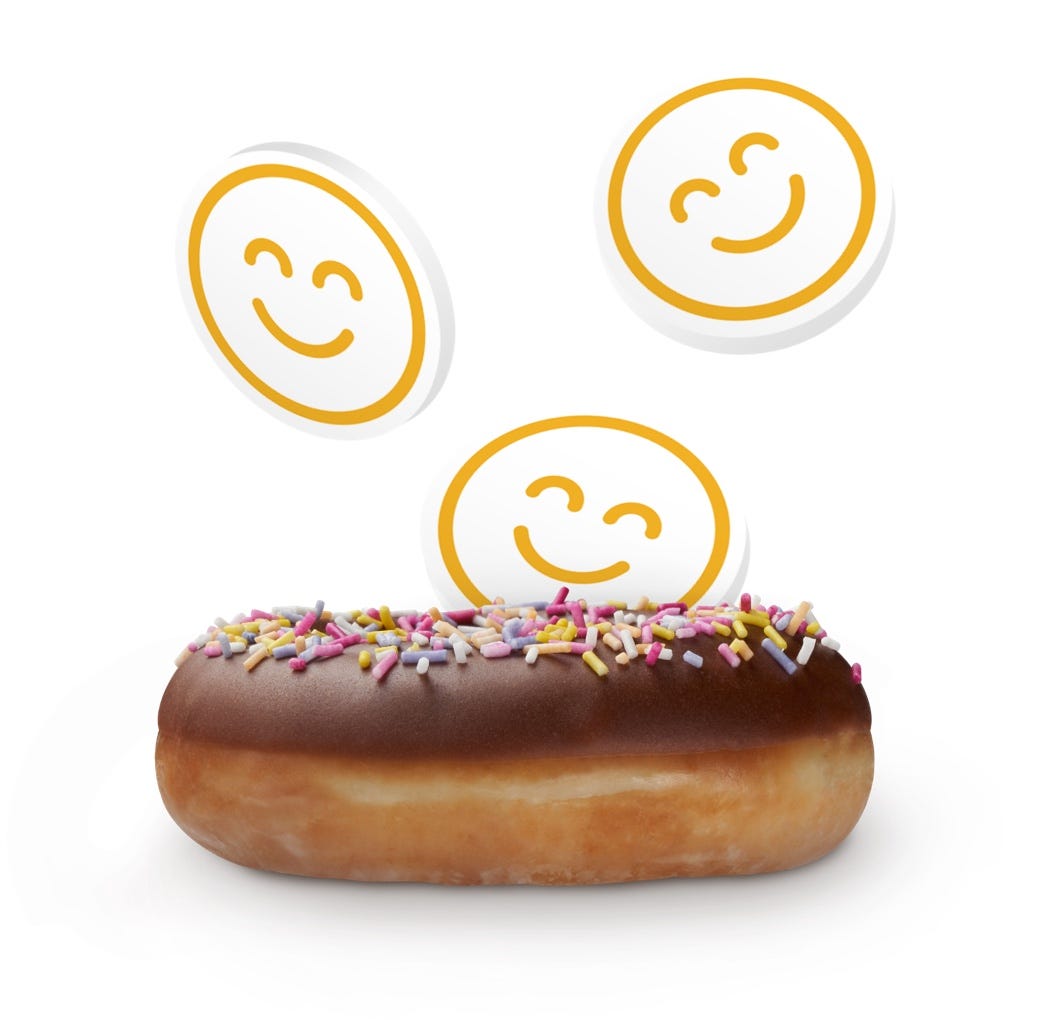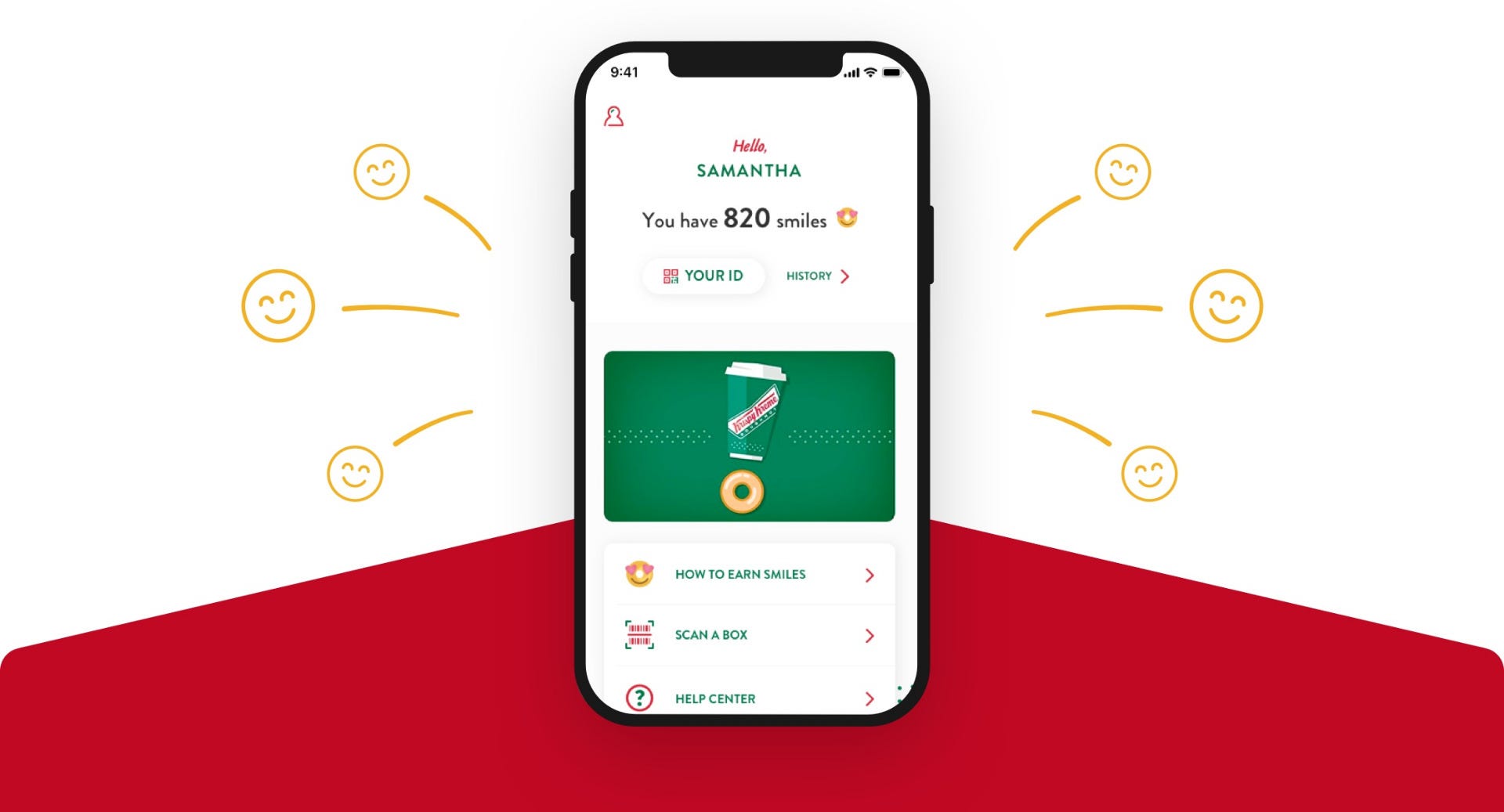 IT'S TIME TO SPEND, SPEND, SPEND…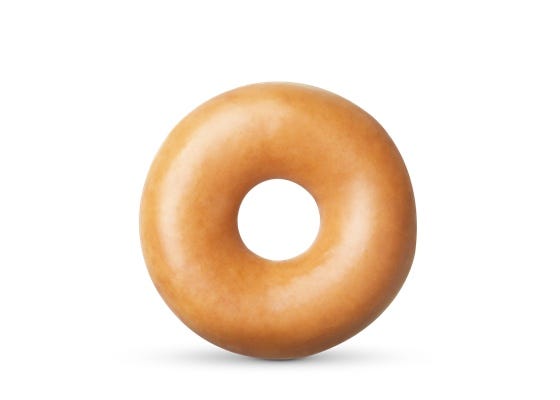 100 Smiles
A FREE ORIGINAL GLAZED
One of our Original Glazed 'get them while they're hot' doughnuts.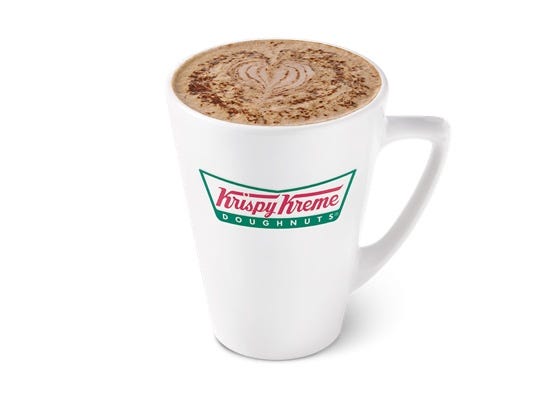 150 Smiles
A FREE HOT DRINK
The perfect 'pick me up' coffee, tea or hot chocolate of any size.
1000 Smiles
A FREE SHARER or CHOOSE YOUR OWN DOZEN
12 of our best-selling flavours, perfect for sharing. Or not!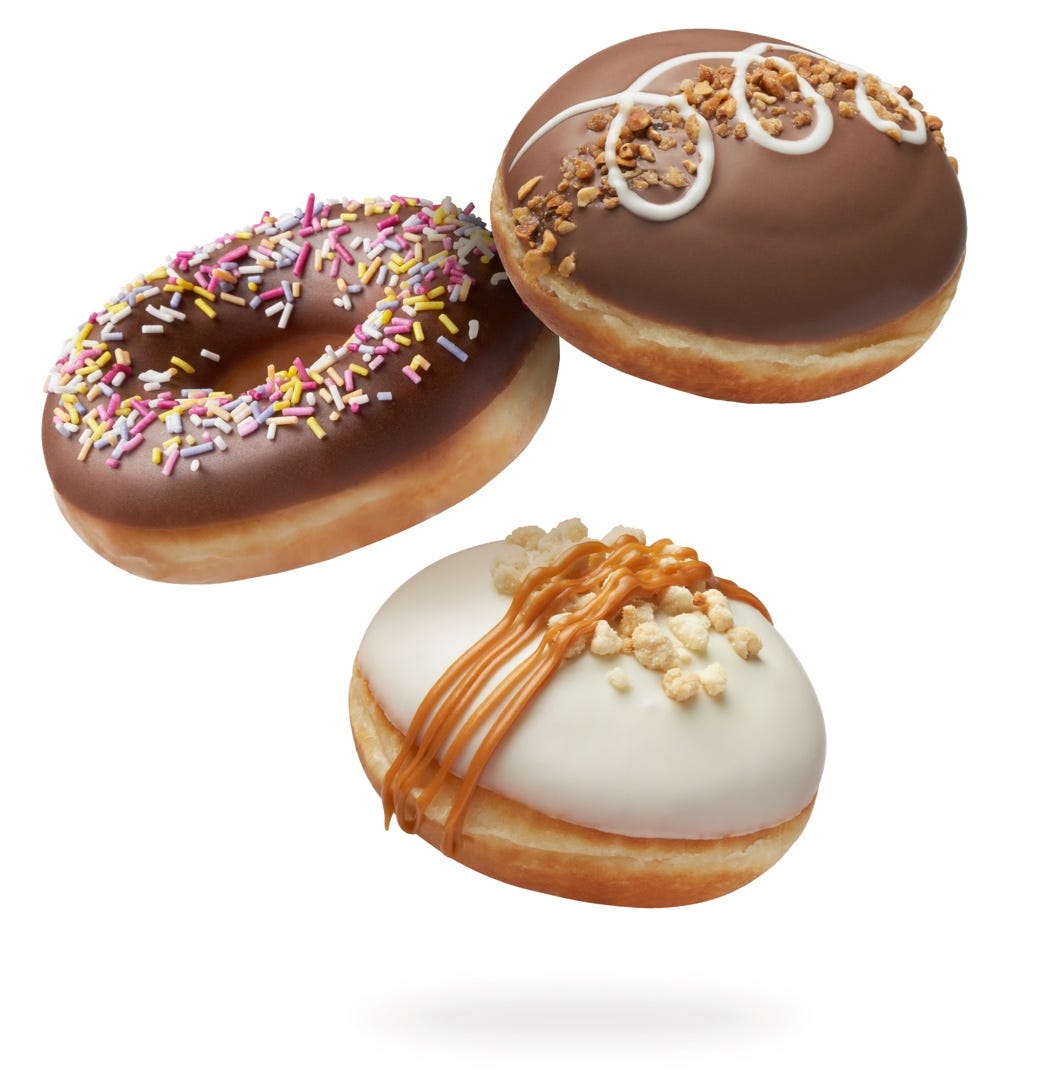 FREQUENTLY ASKED QUESTIONS
Everyone has their favourite Krispy Kreme. Just like everyone asks different questions. If you can't find the answer you're looking for in our FAQs, please do contact our Customer Care team – they're so good, we wish we could wrap them in fluffy dough and add some sprinkles!