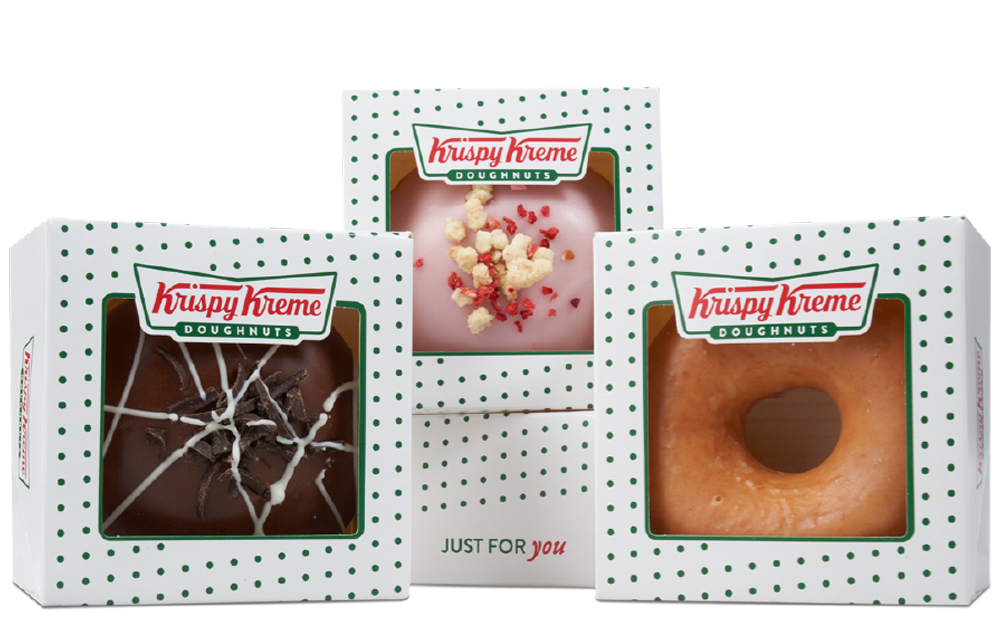 Chocolate Sprinkles Boxed Single
Our signature ring doughnut hand-dipped in chocolatey icing and hand decorated with colourful sugar sprinkles. Boxed and ready for your guests to enjoy.
Boxed and ready for your guests to enjoy.
Individually boxed doughnuts
Minimum Order Quantity of 12 Boxed Singles of any combination
A unique thank you gift
A memorable gift that your guests will talk about!
Orders placed online are only available for Click and Collect. No delivery service is currently available from the Krispy Kreme website
May contain nuts and peanuts
Allergens
We make our doughnuts fresh daily using many ingredients and shared equipment. Whilst we take steps to minimise the risk of cross contamination, we cannot guarantee that any of our products are free from the allergens we handle, including cereals containing gluten, milk, eggs, soya, peanuts and nuts.
For further nutrition, allergen and ingredient information, please see our Krispy Kreme Allergen & Nutrition Matrix.