SPREADING JOY
& making a difference
From our humble start, selling freshly made doughnuts through a hole in the wall, our purpose today remains the same - which is simply to bring joy. We aim to spread smiles and create little moments of joy between colleagues, friends and families.
RESPONSIBLE SOURCING
In 2019 we moved to 100% free range eggs in our doughnut mix in the UK and Ireland.
You can be sure that today and in the future we'll be working with our suppliers on a journey of continuous improvement to ensure our sourcing meets best practice in all areas.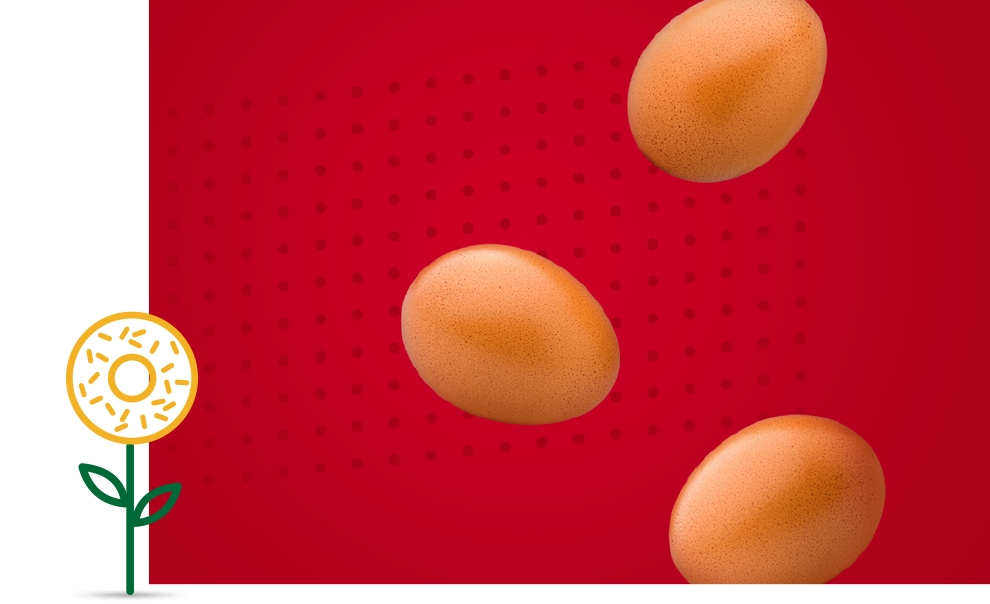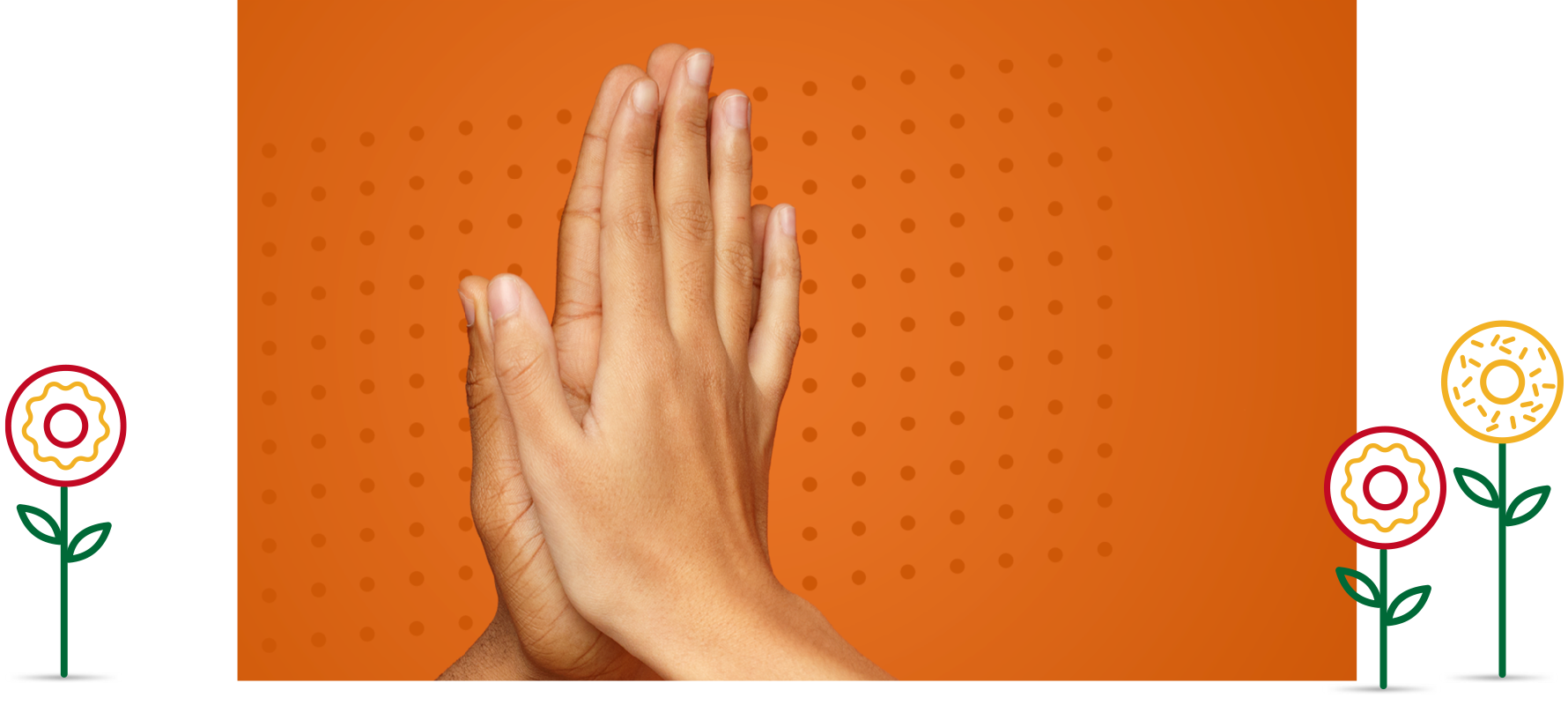 PEOPLE
We are focused on growing amazing talent within the business and developing leadership and management capability. We are committed to the principle of equal opportunity in employment and fully recognise the business benefits of a diverse workforce. Our employment policies are designed to be fair, equitable and consistent for all employees.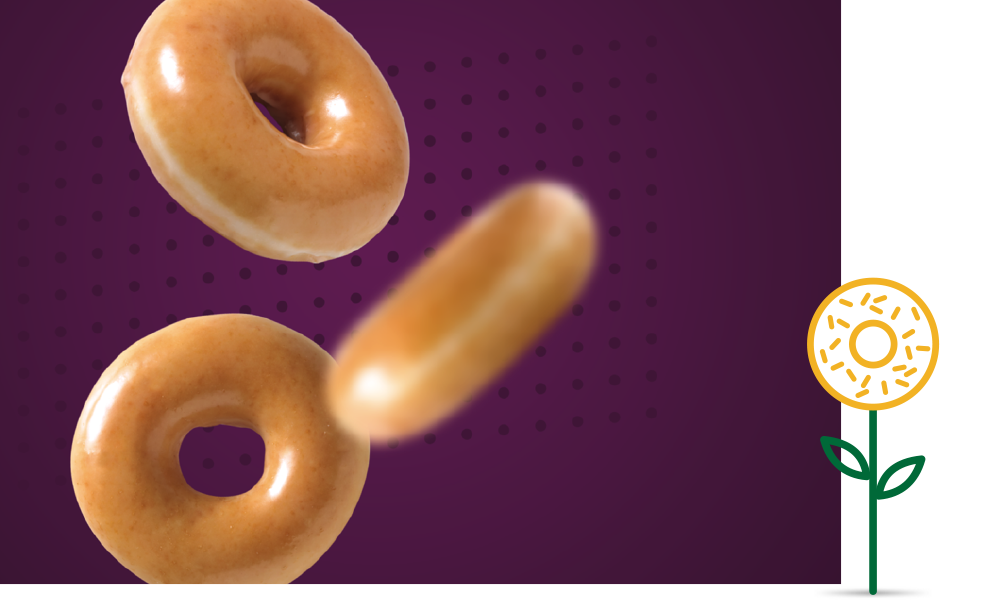 HEALTH AND NUTRITION
Krispy Kreme is an indulgent brand and not a daily treat. We believe in a sensible approach to living well, through a balance of energy in and out. We encourage our customers to share our irresistibly original doughnuts and spread the joy even further!
We take huge pride in our local approach to making every doughnut ourselves, they are made fresh daily, which ensures they are exceptionally fresh, and each doughnut in our decorated range is expertly hand-crafted, hand-finished and hand-checked for quality.