Krispy Kreme
our dOughnuts
We're famous for our amazing doughnuts, but did you know that every Krispy Kreme doughnut is hand checked and our decorated range are always hand filled by one of our awesome team? And whether you buy your Krispy Kreme doughnuts from a Krispy Kreme store or buying on the Krispy Kreme website, your doughnuts are always made fresh daily!
We're delighted to be safely serving our amazing doughnuts again soon – all made freshly within our Blanchardstown store. During the early phases of our re-opening we won't be able to offer our full range of doughnut and drinks, instead we will start by only offering pre-packed doughnut boxes. This is so we can simplify our range, limit the amount of Krispy Kreme team members we have working in our store and try to limit queuing. We hope to bring our fuller menu back soon. Until then thank you for your patience.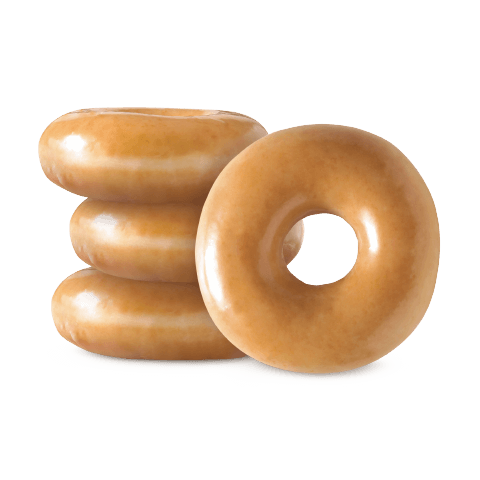 Ever since we began making doughnuts in Winston-Salem, North Carolina, back in 1937, we've put fresh at the heart of everything we do. Every one of our delicious doughnuts is made fresh daily to guarantee those melt in the mouth moments!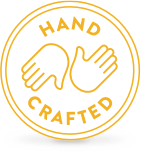 Every single doughnut that leaves a Krispy Kreme line is hand checked and our decorated range of doughnuts are always hand crafted and hand finished. Whether it's the delicious sprinkles, chocolate icing or Reese's peanut butter drops, our doughnuts are made with pride, each and every time.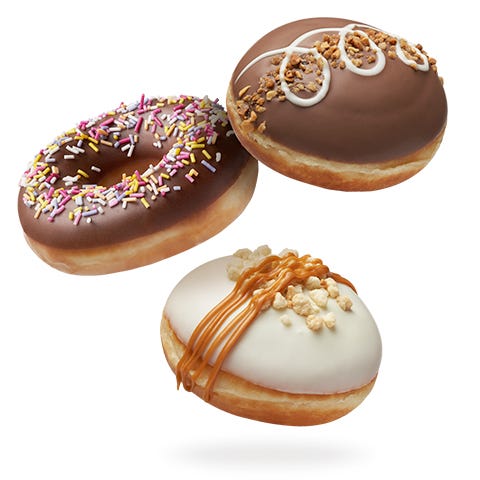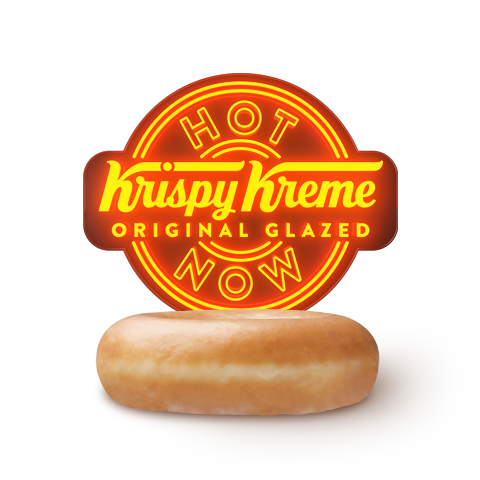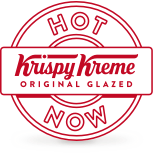 When the 'Hot Now' sign is lit up at a Krispy Kreme store, you can experience a hot Original Glazed doughnut straight off the line – so fresh it's still warm!
Unfortunately, due to Coronavirus safety procedures we are not able to offer Hotlight hour at this time!