We're committed to
Serving Smiles Safely
We have taken steps over the last few weeks to safely open our Krispy Kreme store in Blanchardstown. All of this has been done whilst adhering to new processes and safety standards including all Government advice on social distancing for the workplace. We have opened our store so that we can bring joy and serve 50,000 smiles across Ireland!

From 18th May we have pledged to donate over 50,000 smiles to hospitals, charities, food banks, the Gardaí, carers, military hospitals and other critical workers. We have a number of new operating procedures in place to be able to manufacture and sell all of our doughnuts safely.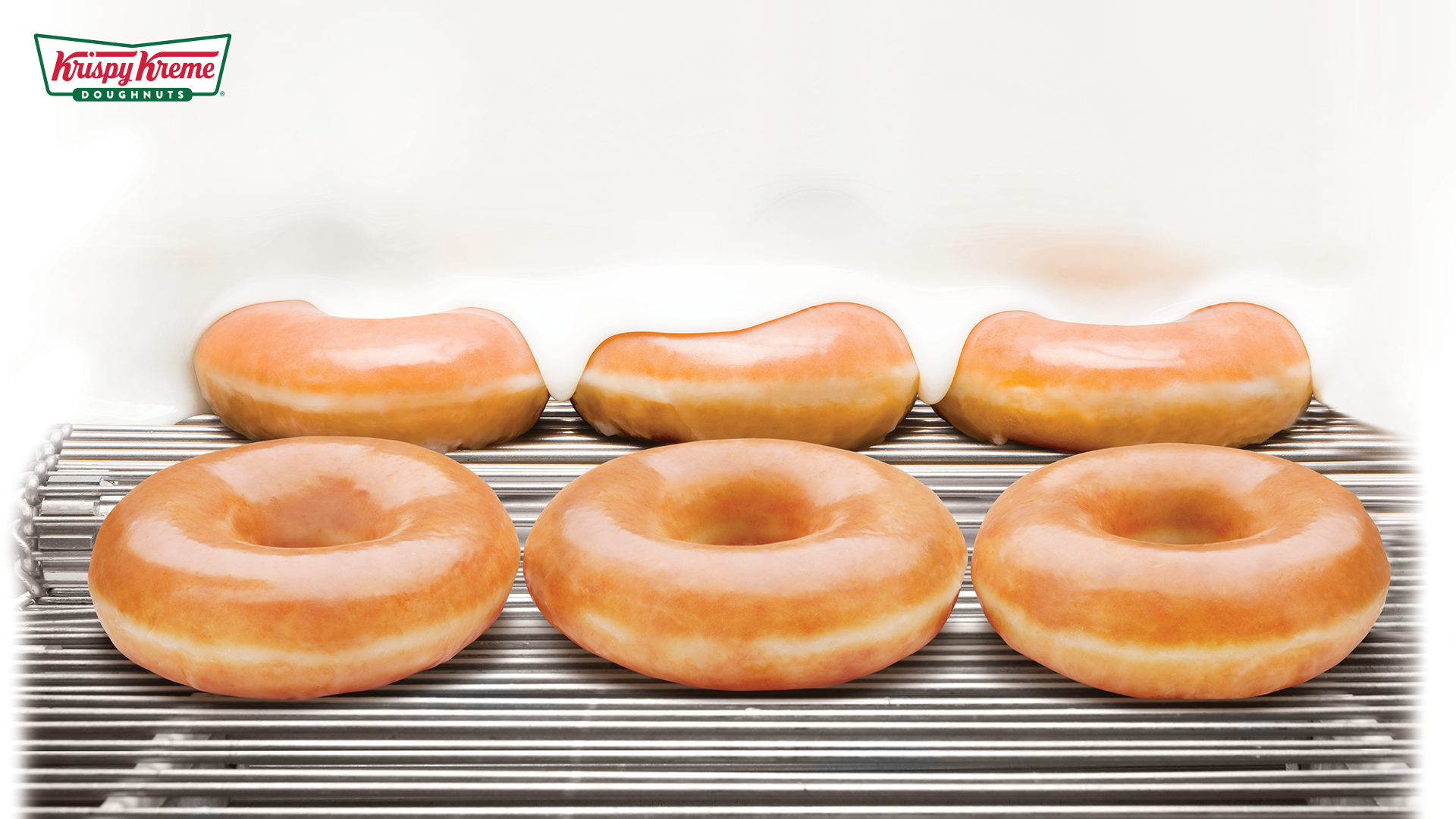 Our priority is always to protect our staff and customers and throughout this planning process we have been consulting with our health & safety, retail and manufacturing experts to create safe working environments for all our customers and teams.
We have also been able to test our new procedures across many of our UK stores before opening in Ireland with fantastic feedback from our teams so far.
All Krispy Kreme colleagues have been fully consulted before returning to work, have volunteered to do so, and have received training on these new measures.
We look forward to serving more smiles!
WHAT's CHANGING IN STORE?
Dedicated Click and Collect and PICK UP POINT
The Blanchardstown store will have a dedicated Click and Collect / Delivery Driver Pick up Point and for your safety and that of our staff, please follow the guidelines below:
* Please collect your order at the pre-arranged time – on arrival please check the local store guidance at the door.
* The store guidance will show a maximum store capacity – please enter and find the pickup point (separate to main pay point).
* If another customer or a delivery courier is using the spot , please wait at another marker until it becomes available.
* You will need your order number as a unique point of reference, your order will be clearly labelled and ready for collection at the designated pre – booked time – The order should be quick and easy to collect if you follow the guidance J
If you have any questions or concerns about picking up your order, please contact the UK and IRE Krispy Kreme Customer Care team at [email protected]