Share your connections and receive
A FREE ORIGINAL GLAZED DOUGHNUT
Krispy Kreme announces a true world first - human connection as currency! At a time the world needs it most...
From 10th - 16th May 2021 we are encouraging the nation to smile by giving you an Original Glazed Doughnut at a Krispy Kreme store in exchange for sharing how you have connected with someone that has made you smile, that can be anything from a, a photo, a message, a joke, a post-it note or social media post and features #SmilesAsCurrency.
SHOW US YOUR #SMILESASCURRENCY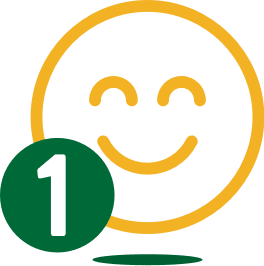 SHARE A CONNECTION THAT MADE YOU SMILE
Visit a Krispy Kreme store and share how you have connected with someone that has made you smile. Anything from a photo, to a message, to a gesture with #SmilesAsCurrency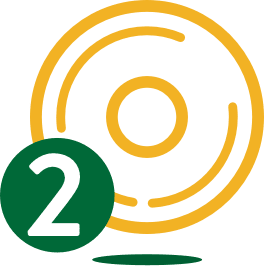 REDEEM YOUR FREE ORIGINAL GLAZED DOUGHNUT
Our team will exchange your shared connections and smiles for an Original Glazed doughnut. Keep sharing connections and smiles!
SHARE A CONNECTION
Connections, whether virtual or in-person, are so important to everyone so we are encouraging the nation to smile and connect again as lockdown lifts. Show us how you are sharing your connections on our social channels with #SmilesAsCurrency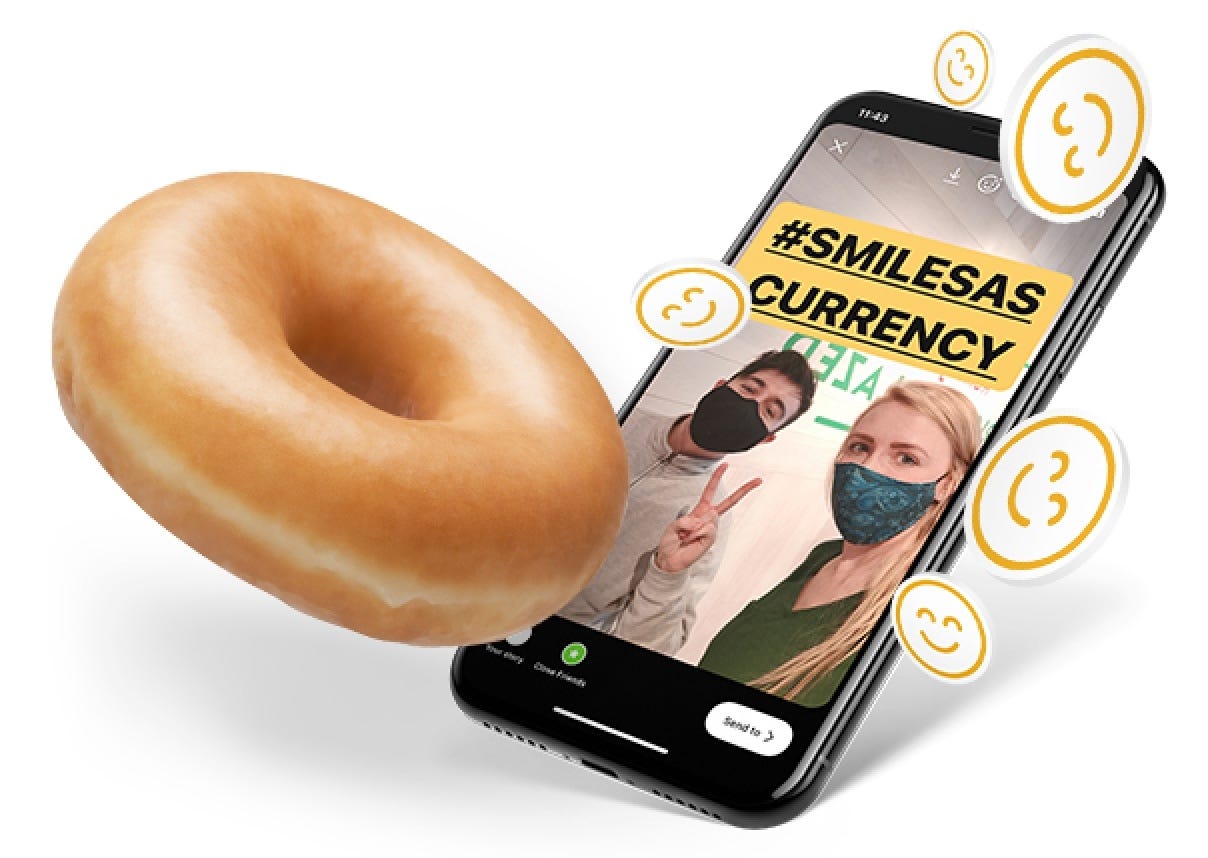 TERMS AND CONDITIONS
Offer entitles the customer to one free Original Glazed doughnut. To redeem this offer simply show the Krispy Kreme team member an example of you connecting with anyone using the #SmilesAsCurrency. Examples include but not limited to photos, post its, messages.
This offer is valid from the 10th – 16th May 2021 during store opening hours, no purchase required. Limited to one per customer, per day.
This offer is valid in Krispy Kreme UK stores only, excludes Tesco, Morrisons, Asda, Sainsbury's, Selfridges, Service Stations, Center Parcs, Krispy Kreme Online and Delivery, Uber Eats, Deliveroo, Just Eat. This offer cannot be used in conjunction with any other discount or promotion.
When it's gone, it's gone! Offer strictly subject to availability and Krispy Kreme UK reserves the right to change, cancel or amend offer at any time.