Krispy Kreme
COMMUNITY
We want to bring joy to the communities we operate in and help support good causes at a national and local level.
FUNDRAISING
Our global FUNdraising programme has been at the heart of our business since day one and has been helping the nation fundraise since 2003. The FUNdraising programme offers discounted dozens for charities, community groups and individuals, making it easy for them to sell our Original Glazed doughnuts and make money for causes close to their hearts.
Over the last sixteen years, we have provided 700,000 Dozen boxes to help the nation fundraise! If you're looking for a fundraising idea, check out our page here.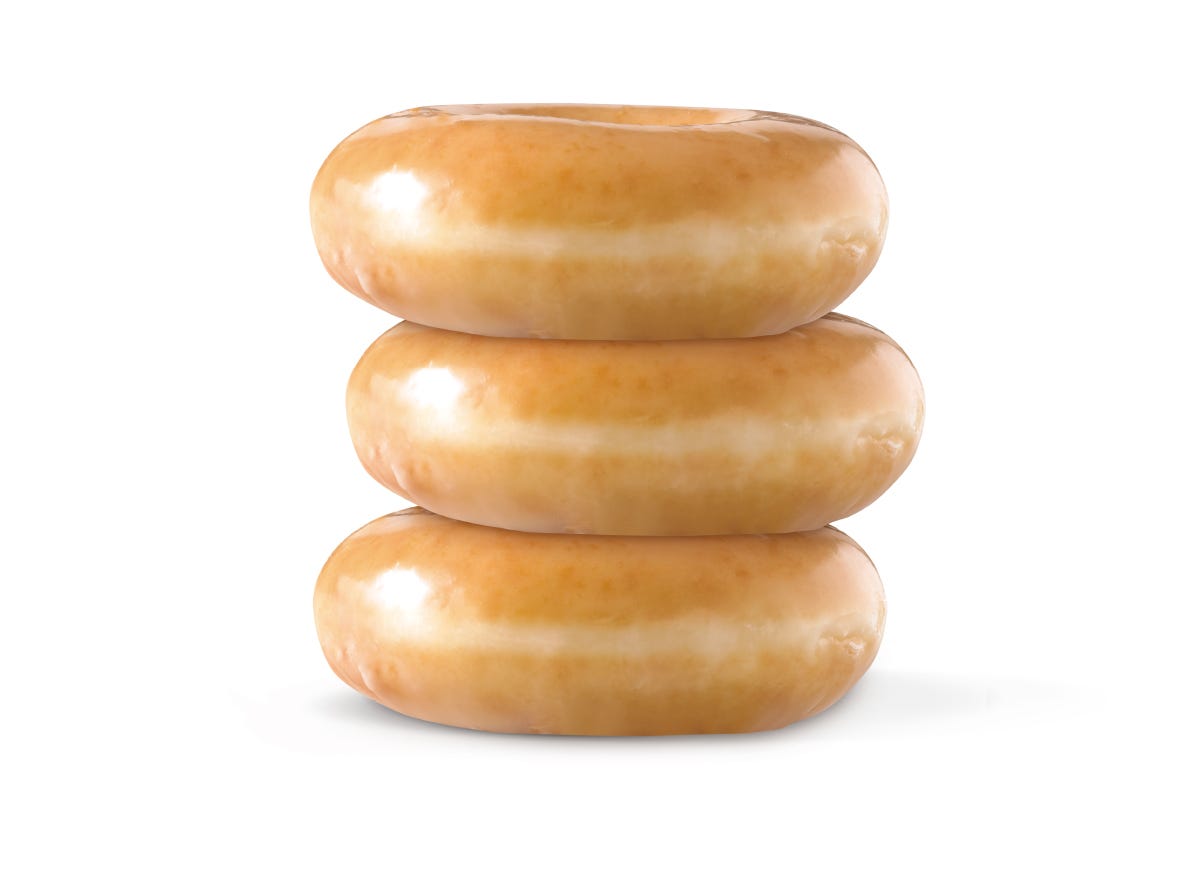 CHARITY CHAMPIONS
Our people are at the heart of our communities and we encourage them to build relationships with local charities. Krispy Kreme Area Managers are the charity champions for their regions and are responsible for 'Love Your Community' calendars which communicate and drive fundraising through our stores. The area and store with the highest funds raised will be recognised at our Company Conference with a "Love your Community" Award.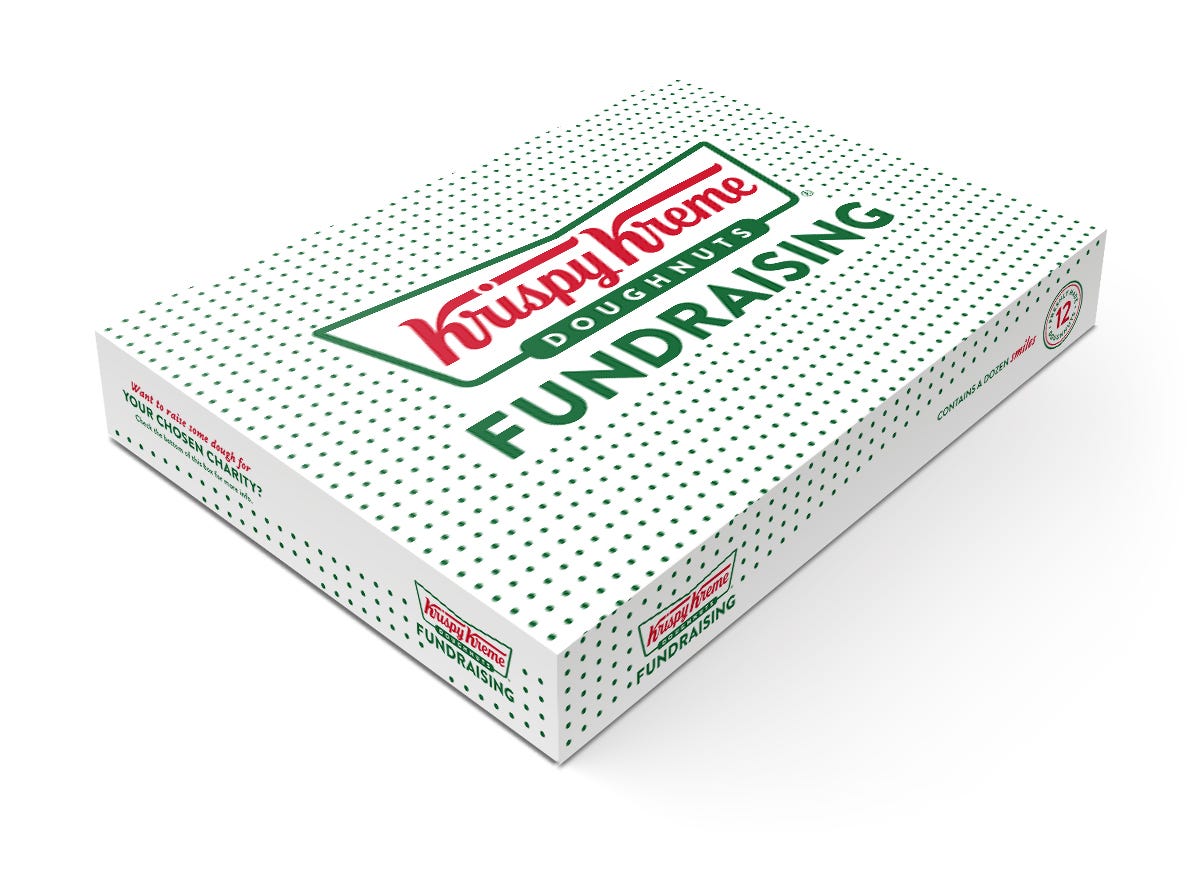 Positive Partnership Highlights
Since 2016, we have been delighted to support Teenager Cancer Trust Support, raising over £150,000 for this incredible charity. This amount funds 5,000-6,000 hours of specialist care from either a Teenage Cancer Trust nurse or Youth Support Coordinator, helping to treat and support young people dealing with cancer. In 2018 and 2019, we joined forces with BBC Children in Need to raise £50,000. This was achieved through Krispy Kremers fundraising across the country, creating Pudsey doughnuts (where a % went directly to the charity), and selling fundraising boxes to help the nation to raise money.
Community Heroes t&c's ...
Offer entitles Educators to 50% off any dozen purchased in a Krispy Kreme UK store. This includes teachers, teaching assistants, lecturers, and also parents, grandparents, guardians and anyone that has home schooled during lockdown.
This offer is only available to educators over 18, who come into a Krispy Kreme UK store and tell Krispy Kreme who they educated. This offer is valid Wednesday 9th, 16th, 23rd, 30th September 2020 during store opening hours. Offer is limited to one dozen purchase and can be redeemed no more than once per person, per day.
This offer is valid in Krispy Kreme UK stores only, excludes Tesco, Morrisons, Asda, Sainsbury's, Bentalls, Selfridges, Service Stations, Center Parcs, Krispy Kreme Online and Delivery, University locations, Uber Eats, Deliveroo, Just Eat.
This offer cannot be used in conjunction with any other discount or promotion, including Double Dozen deal.
Offer strictly subject to availability and Krispy Kreme UK reserves the right to change, cancel or amend offer at any time.